Mixed Reactions at UAC Over Returning to Face-to-Face Classes on October 19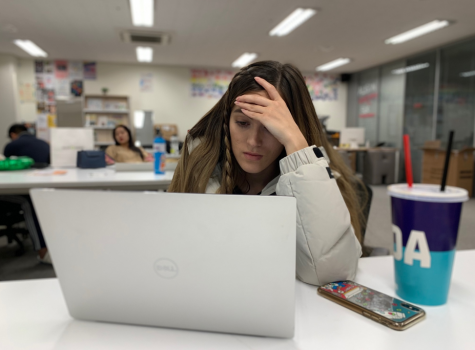 Authorities at the University of Utah Asia Campus (UAC) in Songdo, Incheon have decided to commence face-to-face classes on October 19th after seven week online classes.
The surge in covid 19 cases in February led to a decision to move all classes online. However, in September, due to a decline in the number of confirmed cases in Korea, UAC will start in-person classes but what do students think?
Seoyun Jung, sophomore of UAC, respond that the tension should not be eased as the COVID-19 has yet to end. "With Corona 19 not stabilized yet, it seems premature to start face-to-face classes on the 17th. Since universities have many students from each region, they have a wider infection route and are likely to be collectively infected.
"My family is also anxious about having face-to-face classes at a school with many students. Students living in rural areas also have problems with their residence if they switch to face-to-face classes with the end of the semester just around the corner because they have already been in non-face-to-face classes for months."
Jinho Choi, major in Communication, is concerned about the risk of possible infection toward Incheon Global Campus, saying, "Nearly half of the semester has passed. Some students left housing, thinking this entire semester would be held online.
He added that, "There is a high possibility that some students in their early twenties might be visiting crowded areas exposed to the COVID-19. Especially first-year students tend to have this phase, where they start drinking A LOT in popular areas. You never know when they might bring it to Incheon global campus."
However, there are also students in favor of changing to offline classes. One anonymous junior student of UAC said, "Now we should return to class. Continuing non-face-to-face classes not only reduces students' motivation but also decreases the quality of classes. Since humans are social animals, it is right to have classes altogether, and it is more inconvenient to proceed with the test face-to-face only."
"If I take the class online, I cannot focus. It makes me hard because I happen to focus on other things." Emmet Kim, sophomore of UAC, responded, emphasizing the inconvenience of online classes.
Two institutions (Ghent University Gloabal Campus and  State University of New York, Korea) of the four global campuses in Incheon, where UAC is located, have also announced that they will combine offline and online, drawing keen attention to UAC's final decision.
Many other universities in Korean are moving classes offline already.