Recent wave of COVID-19 cases is killing South Korea's Entertainment Industry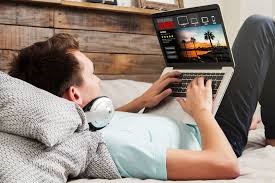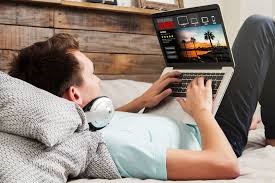 The entertainment industry in South Korea is in crisis by reason of unexpected rise in COVID-19 cases. Due to the recent spread of the pandemic, cinemas across the country as well as leisure activities are at a standstill as the nation grapples with stopping the third wave of covid-19 from spreading further.
The entertainment businesses, including Karaoke rooms, recreation centers, café shops and others are facing intense challenges as government restrictions  and increased social distancing measure are enforced by the State. As a result, people are afraid to carry on as normal as it is dangerous as this time of year to throw caution to the winds.
According to Kate Kang (21), a University of Wisconsin La Crosses student staying in Kimhae, Korea said, "I heard that Coin Karaoke is using the central air conditioner which can spread the viruses through air from room to the other room…it made me avoid visiting Coin Karaoke."
Hyejeong Lee (21), attending the University of Utah Asia Campus in Incheon, Korea, also explored fearfulness of being in Karaoke as it is one of the public places that has a high risk of spreading COVID-19. "I liked to gather with my friends and sing. But hanging out with my friends and going to Karaoke is not seemed to be safe. Even going myself, alone. So, I now, listening to music in my room instead," she noted.
Moreover, exercising during free time is not available due to inconvenience with a mask. Esther Lee (20), a Psychology major at the University of Utah Asia Campus explored, "After COVID, we had to follow the government's guidelines, including social distancing, and wearing masks. So, I thought I cannot gather with my friends and exercising with a mask on."
Hyejeong also demonstrated, "the number of doing physical training has been decreased as I had to put a mask on during exercising, which makes me hard to breathe."
Furthermore, Kate added that home video streaming services are getting popular to spend free time joyfully. "Instead of going to public places, (video) streaming services such as Netflix, Watcha, and YouTube are getting popular."
The movie theaters have increased the price of movie tickets, which made it a burden to pay for leisure. The cinemas had a crisis in financial because the number of customers decreased after the COVID-19.
However, Kate asserted that it is not fair to the customers that movie theaters raised the price of the movie tickets to fill up their losses. On the other hand, Esther agreed that it is an understandable reason for the increasing cost of tickets.
While people are disappointed about the lack of convenient activities in daily lives, Kate pointed out that moving from place to place is almost unavailable due to the possibility of spreading COVID-19.
"I would like to travel around Korea with my family in this year as I use to be in the US. But I could not go anywhere else and quarantined when I arrived in Korea."
Despite her willingness, she admitted the current situation and emphasized, "I understand that everyone wants to have the world before COVID-19, but we need to think as it is not possible so that we can improve our lives in this situation."
"The number of positive cases is dramatically increasing every time when the government decreases the social distancing levels…We need to design new rules for our health, and citizens need to be educated by that. It will lead us to safe and new lives," Hyejeong highlighted.
The total number of positive COVID-19 cases is 28,769 on November 16, 2020. The patients of COVID-19 are increasing day by day, and daily cases are more than 200 for three consecutive days.
To reduce the number of COVID-19 patients, South Korea begins to penalize the people who are not wearing masks in public from November 13, 2020. A fine will be a hundred thousand won (KRW) every time discovered without a mask.
The first COVID-19 positive case in South Korea has discovered in January 2020. The pandemic has continued for almost a year.