Communications Majors at UAC Still Excited About Face-to-Face Classes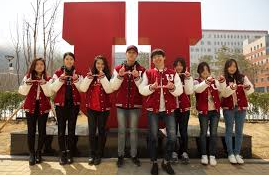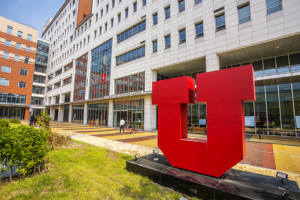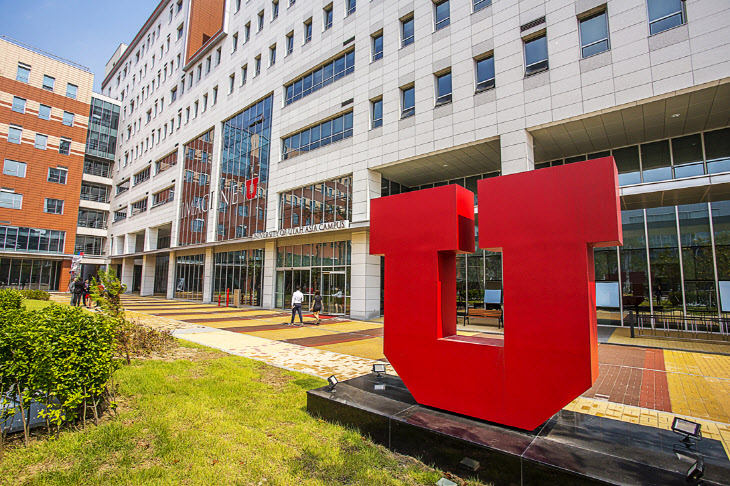 Communication majors at the University of Utah Asia Campus (UAC) in Songdo have opinions over UAC's decision to hold in-person, on-site lectures on Monday, October 19th.
Based on upcoming face-to-face classes, if each professor designates their class by on-site, students should come to the campus and take the lecture.
Reacting to the news made known to students through UAC's Chief Executive Officer/Dean of Faculty-Dr. Greg Hill; most communication students expressed both fears of COVID-19 & commuting problems and positive response.
According to Wonjeong Jeon (21, freshmen), "I don't like it… I know the fact that the current COVID-19 alert level is low in Korea. However, I'm nervous that UAC students can be infected because of direct lectures.
Similarly, I don't want to waste my time taking just one lecture. It is because going back and forth to school takes 2 hours and a half in total. Also, I think that online education is comfortable."
As stated by Junghyun Nam (22, Junior), "I'm against direct class. Even though the number of infected people in Korea is two units, the infection can happen at any place and time.
Furthermore, even if the class begins, students have to wear a mask on their faces while present or participate in the classroom, right? If individuals do not be cautious, the mass infection can occur in our university."
Following Dohwee Yoo (21, freshmen), she stated that "Although we should still be careful and refrain from going out, it does not make sense that school finally decides to unlock doing the first-hand class.
As well, by using public transportation to commute to school, I'm so fearful about infecting the virus from the other students."
Based on Seoin Kim (19, freshmen), "I personally disagree with in-person class. The reason is that I should directly go to school because of the one class among my total 4 classes on Monday and Wednesday."
Ms. Seoin (19) added, "If school decide to hold on-site classes on October 19th, then it should change the way of all classes from online to in-person.
If not, the schedule of students may stumble as a consequence of partial face-to-face class."
Along with Subin Kim (21, freshmen), "Because of the online education announcement from the UAC, some of my friends already vacated dormitory room or another did not check-in.
The reason is that they decided by themselves that there is no possibility of holing live, on-site lecture during this semester due to COVID-19."
In the extra opinion of Subin (21), a minority of students suffer from commuting long distances for taking live lectures at the UAC.
Furthermore, the housing staff does not accept additional check-in for students who already decided on a permanent vacancy for this semester.
In contrast to anxiety and fear of upcoming in-person lectures, Subin Kim (21) and Youjeong Lee (21) expect taking lectures in the flesh.
Ms. Subin (21) answered, "In my personal view, considering expensive tuition fees and my freshmen life, I'm so excited that I can go to the school and join the class by in-person. Because of coronavirus, I had no chance to enjoy school life."
According to Youjeong Lee (21, freshmen), "I'm positive about the upcoming face-to-face class. Since the pandemic situation happened during 2020, I have no chance to go to the school then take the live lecture for my university life.
When I was a high school student, I can concentrate well on taking the on-site lecture than online education. Moreover, I can interact freely with friends and teachers during the class by in-person."
UAC was established in September 2014 in South Korea. It is the first foreign university were established in Korea.
The undergraduate students should spend a maximum of 3 years studying at the UAC in Korea, and they should study for a minimum of 1 year at the University of Utah in Salt Lake City.
UAC communication department annually produced intellectual students and it has a high employment rate in each specialized workplace.