English Premier League Sees a Spike in Number of Goals Per Game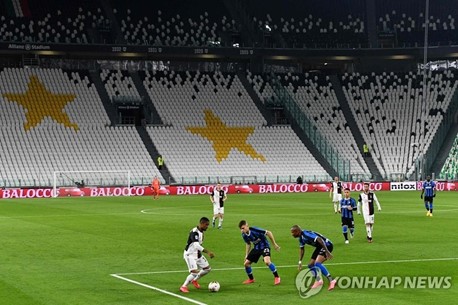 The 2020-2021 English Premier League (EPL) Football season has just opened, but it's not what it normally looks like. Under the influence of COVID-19, the game is being played without spectators. Reuters said the reason why this season has so many goals than other seasons is that it is a "Non-attention game" which is caused by a new coronavirus infection (COVID-19).
The EPL's scoring flow in the 2020-2021 season is unprecedented. In a total of 38 matches that lasted through the fourth round, EPL players scored 144 goals. This means an average of 3.78 goals per game. This season average is one goal higher than 2.82 goals per game in the 2018-2019 season. Fans are more interested than ever in EPL's excitement this season, as the EPL recorded the most goals (44 goals) in a week in the second round of games, and in this fourth round, it lacked just three goals (41 goals).

Former football players Alan Shearer and Jermaine Jenas say the higher goal average is because the adrenaline from the crowd is gone. The absence of spectators removes tension the players feel about build-up play near the goal and reduces the intensity and demand they feel on aggressive defense. It is said that there is not much difference between playing at home and away.
The atmosphere of the stadium is not the only thing that was affected by COVID-19. It is pointed out that now, as there is nothing to prepare for the home game without spectators, the clubs will continue to move from game to game, and that the time for readjustment has been reduced due to tight intervals between game. "There was no preseason this season, and the games are very tight," Liverpool legend Jamie Carragher told Sky Sports. "All teams don't have time to train with the players at the training ground to fix the weaknesses of the defense that they're struggling with."

As a result, the possibility of an unexpected champion being born has increased this season. Currently the 'Big Four' is full of unexpected teams. Last season's twelfth-ranked team, Everton, is in first place with a four-game sweep, while Villa, Leicester and Arsenal, who are currently ranked second to fourth, were seventeenth, fifth and eighth last season. Liverpool, Manchester, United and Chelsea, which was the "Big Four" last season, are now ranked fifth, fourteenth, sixteenth and seventh, this season.