Korean Government Decides to Allow Abortion Until Fourteenth Week of Pregnancy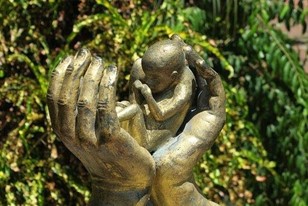 On October 7, the Korean government will pre-announce a revision to the Criminal Law Mother and Child Health Law, which allows abortions up to the fourteenth week of pregnancy. Instead of maintaining the "criminality of abortion," the law will be revised.
The Korean government's pre-announcement of legislation included that no termination of pregnancy would be punished until the fourteenth week of pregnancy. It also included the possibility of termination of pregnancy up to the twenty-fourth week if there are socio-economic reasons or other certain reasons, such as pregnancy due to sex crimes.
This is a move after the Korean Constitutional Court said in April 2019 that Criminal Law, Articles 269-Articles 270, which include clauses on punishment for termination of pregnancy, is unconstitutional and that the law should be revised by December 31, 2020.
At that time, the Korean Constitutional Court had suggested that women should guarantee their right to self-determination before they reach the twenty-second week of pregnancy when the fetus can leave the mother and survive independently. The fourteenth week of pregnancy is the period that was claimed by the Constitutional Court's judges.
If the Korean government makes a pre-announcement of legislation, it will propose the bill to the Korean National Assembly after collecting opinions for more than 40 days from the announcement day.
However, with the Korean government's decision to maintain the criminal abortion operation, some women's organizations who insist on the overall abolition of the criminality of abortion are expected to protest against the government's decision. In August, the Korean Ministry of Justice's advisory body, the Gender Equality Policy Committee, advised that women's right to self-determination should be guaranteed by abolishing the criminality of abortion overall. It said, "It is against the clarity of criminal punishment standards to set a certain week number of pregnant women and decide whether to punish them or not."