Transitioning to SLC? Here's what to know.
By Songlee Lee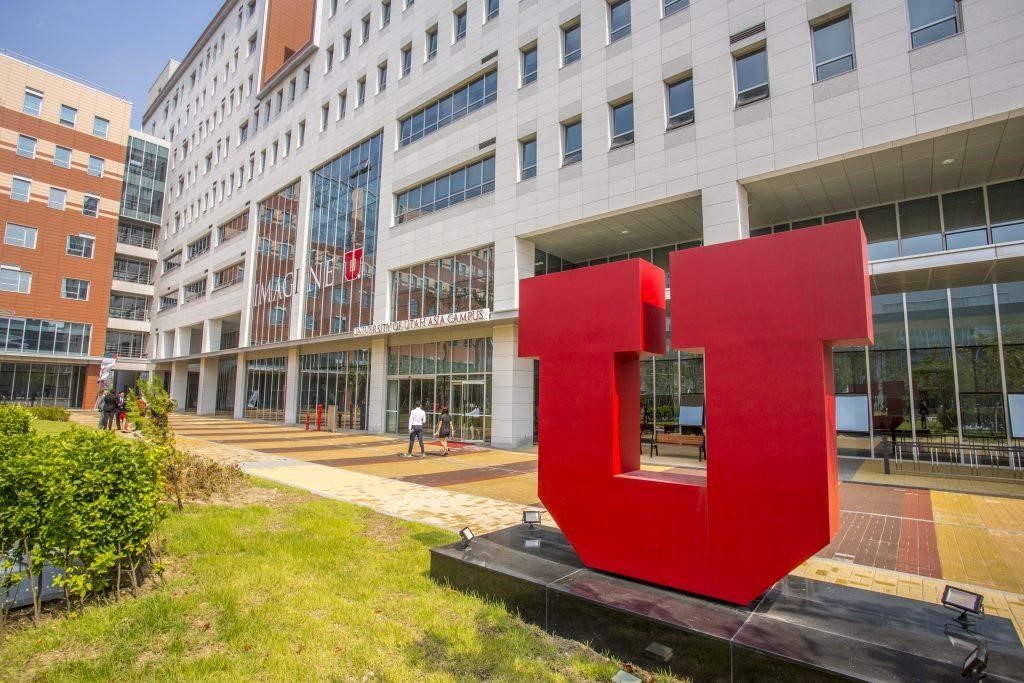 As part of the requirement for graduation, students on the University of Utah Asia Campus (UAC) in South Korea will spend at least two semesters on the main campus in Salt Lake City (SLC). According to UAC website: "students will learn more broadly when in SLC."
According to Bianca Silva, International Services Coordinator at UAC, the process for transitioning students is divided in five stages- (1) attend a SLC transition workshop to get information from Student Affairs, (2) visa documentation and interview (3) securing accommodation (4) class registration at SLC (5) departure from Korea.
Workshop-The very first thing to do according to Bianca is to gather information. For this, attending workshops that are offered on UAC campus is a great way to start. During workshop, students are informed as regards documentation and procedures.Next is filling out transition form and meeting academic advisor to be approved will let you apply for the transition.
A participant Ikhee Jeon said "workshop was very helpful to get ready for my journey to SLC".
Visa– Bianca tells students that making a passport and approval of student visa is the most significant part of preparation for transition. She says, "Once you are approved for transition, you need a passport and US student visa in order to enter the states". Student checklist states "You will need a current passport valid for 6 months after you will return to Korea".
Sudents will receive an acceptance letter and i-20 when you are approved. Then, students will apply for a student visa. This part of step is the most significant and tough process of all. You are required to have interview and US embassy. For interview, you need to prepare documents such as financial statement.Haein Lee, participant, says "Getting my visa was the most difficult and tough process of all. I was so nervous during the visa interview at the US embassy".
Accommodation– When getting ready for visa interview, it costs a lot. According to the University of Utah instruction, students or supporting parents should have more than $60,000. This will prove that students are guaranteed to stay at SLC campus and finish their study.
However, Hyungro Yoon, a participant, says, "The consul who interviewed me at the US embassy did not even look at bank statement of my father. I do not know why they require this document". Students are also charged $190 for sevis fee. There are more fees to attain required documents such as certificate of family, themselves, and business. It is also safe to have official transcript of previous schools that students attend. Obtaining transcripts cost a lot.
Class registration– When students are all prepared with their student visa, they need to start their academic plan. Academic advisors start to email significant information about registering classes. Academic advisors say that the process of registration is significant because it can delay the graduation of students.
Hailey Kim, SLC student, says, "I wrongly planned my class schedule. Some classes that I needed to take and planned to take in my last semester were not offered at the time. Therefore, I wasted one semester taking unnecessary classes until next semester".Academic advisers tell planning for classes is important in order to avoid this situation. Therefore, they inform students about classes that will not be offered during the semester so that students can manage their plan.
Housing– Choosing where students stay is also important step because that is where students will spend most of their time relaxing. Students will choose their dormitory according to their taste. According to Bianca, students get very sensitive when they reserve for a room because it does not work in a way they planned.
However, this is the last stage before leaving for SLC. Once students reserve for a room they satisfy, they need to pay the deposit of $200. They also choose options of meal plan they want. Meal plan is not required because some of housings have kitchen so that students can cook for themselves.
Departure– According to the checklist of Transition, students need to get ready for depart as the last process. They need to book a flight. Some students will go early if they sign up for the early orientation date. There are late make-up orientation dates for those of who need to leave late.
Students will pack their belongings and clothes. Najoeng Kim, SLC campus student, says "winter clothes are needed because SLC .is pretty cold". Whether the process is easy or difficult, students are leaving for SLC and look forward to spent time there studying. They will experience more curriculums in SLC as the University of Utah want students to do.