Healthy Living on Campus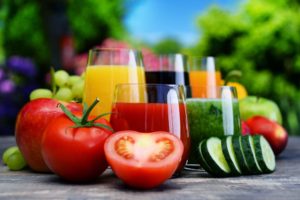 When leaving home for college, people have much excitement and worry at the same time. These might include their new relationships, dormitory lives, academics, or club activities. However, most of the time, food becomes a new students' primary concern. Having been accustomed to moms' recipe at home, now on campus and living on their own, freshmen have to figure out what, where, and with whom to eat on their own. This is the case with new students at the University of Utah Asia Campus. In this article, I share my personal experience and provide useful advice to new and returning students on how to enjoy food experience while in college.
There is one cafeteria in between dormitory A and dormitory B in Incheon Global Campus (IGC). It is an official cafeteria and quiet a variety of food is served: Korean cuisine, American cuisine, and assorted snacks. It is quite cheap at price around forty-five hundred to five thousand Korean won. However, there are huge complaints regarding the food quality of the cafeteria. According to one student who wanted her name to be anonymous said, "I was food-poisoned after I had curry rice in the cafeteria". Her comment suggested that cafeteria might have some sanity issues. However, she further claimed that, "the most frustrating part is that its service does not seem to be improving. Three months after the food-poison, when I went to the cafeteria, cafeteria staff told me that Korean soup cannot be served that day even though I paid them full for my meal in advance".
On the contrary, there are also some people who believe that compared to the keen food prices, the quality of the cafeteria meal is decent. One male student from Psychology major who would like to use an alias, James, mentioned, "We cannot expect everything to be perfect. The cafeteria's location is most proximate to our dorms and school buildings, it is quite cheap, and it does not taste that horrible". His comment implied that cafeteria is not the worst place to eat as some students claim, but has some benefits and costs simultaneously in terms of its proximity and taste of food. Taking into account students' interviews, cafeteria is recommendable when people are in low budget, when they do not have enough time because of their assignments and meetings, and when they are not much preferential about food.
Some students wisely take advantage of eating to make dining group through which not only healthy and affordable eating but also intimate relationships can be developed. They usually cook their food on their own in the dormitory. They cook meals so that they are healthy enough to be considered as homemade food. One student who has formed a dining membership at dorm reported that, "I feel like I am eating healthy food with organic ingredients that I want to eat with good people; I am very satisfied with this budget saving and wholesome dining".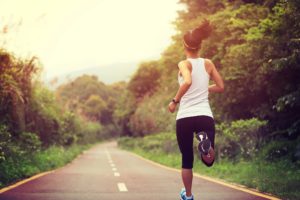 Furthermore, it is cheaper to make food in the dormitory. Compared to the outside restaurants, all people need is supply fee for food shopping and some efforts to find proper recipes. Moreover, with the dinner table, these folks become like family members. They go to market together to buy items on their shopping list, do the dishes together, and time to time bring side dishes from their own houses for share. Through this type of food making and sharing, they set up a circumstance where they can talk about their innermost thoughts and naturally intimate relationship develops around the dinner table.
As our final choice, we have out of school food option in Triple Street restaurants where it provides various and appetizing food with good ambience. The restaurants in Triple Street provide various dishes ranging from traditional Korean, Japanese home meal, Sushi, Pho, modern Spanish to traditional Spanish food. Even though food in Triple Street restaurants is a little steeper than school cafeteria, about half of the students at UAC nowadays have their meals in Triple Street with students very satisfied with them.
The dishes are very delicious because many of famous franchise restaurants in Seoul were sorted out and then launched in Triple Street. Also, because these restaurants have expertise as they have already been renowned stores, most of them provide good ambience by having cozy lighting and comfortable sofas or chairs to sit on. With its cozy mood, it is easy to cherish high quality food and also to have a sincere conversation with schoolmates in these restaurants. The Triple Street restaurants are safe bet when people have not decided what to eat as there are many options in Triple Street or when they crave delicious food as well as hearty conversation with friends.
Food means more than meeting necessary nutrition to sustain our lives, as it is part of college culture. Depending on what people eat, they sometimes feel very great on that day, and even some of their medical conditions are relieved through food. The examples of which are berries for people with kidney problems, avocado for cardiovascular patients, and ginger for simple flu. Food sometimes can be a catalyst which draws forth nice conversation with our friends when our stomachs are full with happy meals. Therefore, what, where, and with whom to eat are significant interests and concerns that are worth to be addressed for future as well as returning UAC students so that quality of their campus lives may be improved with food experience on and off campus.
Written by 

Angela Lee