Rex Orange County's New Album: PONY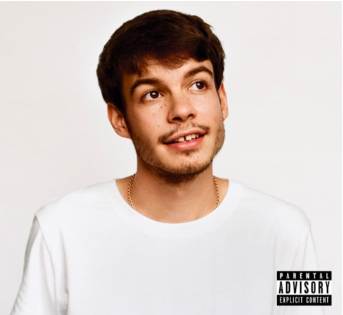 After the release of his breakout album, "Apricot Princess" in 2017, Alex O'Conner, known as Rex Orange County, released his new album "PONY" on October 25, 2019. The 21-year-old singer-songwriter from Haslemere, United Kingdom, transferred his struggles to a collection of songs that sounded happy-sad.
PONY showcases his sense of individuality in this album, and leans towards his own style while experimenting with different sounds from the electric keyboard. His opening song "10/10" has a bouncy rhythm with dismal lyrics, which draws the attention of young listeners today.
O'Conner may not have the most energetic vocals in the music industry, but listeners seem to like his authentic style and sound. The second song titled "Always" is a slower track that gives off that laid back vibe with an addictive and colorful instrumental.
The third song titled "Laser Lights" is more upbeat and has more percussion and trumpets to give it that jazzy tune. Though fans see him play the guitar or keyboard, the mix of instruments in "Laser Lights" sounds fresh. The whole album is full of emotional lyrics that are vague but personal. For instance, in his fifth song titled "Stressed Out," the words he sings are, "They wanna lie and still be friends, but when you're at worst, they're not there, and you discovered they don't care.".
While the lyrics sound personal, O'Conner has struggled with toxic friendships, which listeners might have experienced too. The artistry in "PONY" stands out as well – layering vocals, small echo effects, and subtle backup vocals, are shown through the remaining songs in the album. His honest lyrics, experimentation with different sounds, his fusion of different genres, and his down-to-earth positivity is what makes "PONY" original and unique.