Incheon city government cuts 'e-um' benefits in half amid rising financial pressure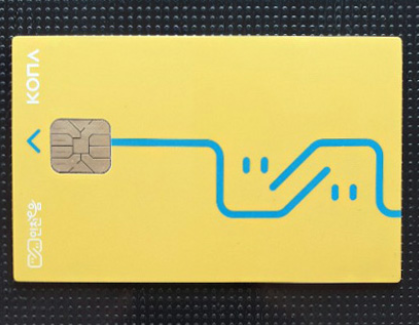 By Jaemin Kim
Incheon's local prepaid debit card, known as the 'e-um card', will face drastic benefit cuts just seven months into its implementation. Previously, users of the 'e-um card' could receive 6% of their expenditures back to their bank accounts without limits.
When the program first launched, it observed low usage due to a lack of benefits. To combat this, the cash-back benefits were raised last May to give back 6% of all purchases made.
This led to a surge in both the number of users and amount of payments made; up to 890,000 users had used the 'e-um card', spending a combined total of ₩1 trillion (approximately $850 million).
The Incheon Metropolitan Government stated its intent to adjust the cash-back rate from 6% to 3% starting from next month, citing stabilized usage over time as the reason behind the decision.
Analysts however have claimed that the local government's move to cut benefits stems from the nature of the structuring behind its budget for cash-back payments and believe this move attempts to relieve some of the pressure on the city's finances.
During a press conference held at the Incheon City Hall, Kim Sang-sup, head of the city's metropolitan job economy division, stated "72.8 billion won is used on the cash-back budget. This includes 26 billion won of government expenditures and 46.8 billion won in Incheon expenses, which is not a small amount of money to handle."
"We apologize to users of the 'e-um card' for our decision to change the cash-back percentage once again. We ask for your unwavering support for our city's policies and attention to our will to support small business owners and revitalize the local economy." he added.
The 'e-um card' was first launched in July last year as the "Incheoner Card" to strengthen support for small merchants and curb the outflow of offshore consumption. It was rebranded as the 'e-um card' earlier this year.