Bloomberg's Peter Pae at UAC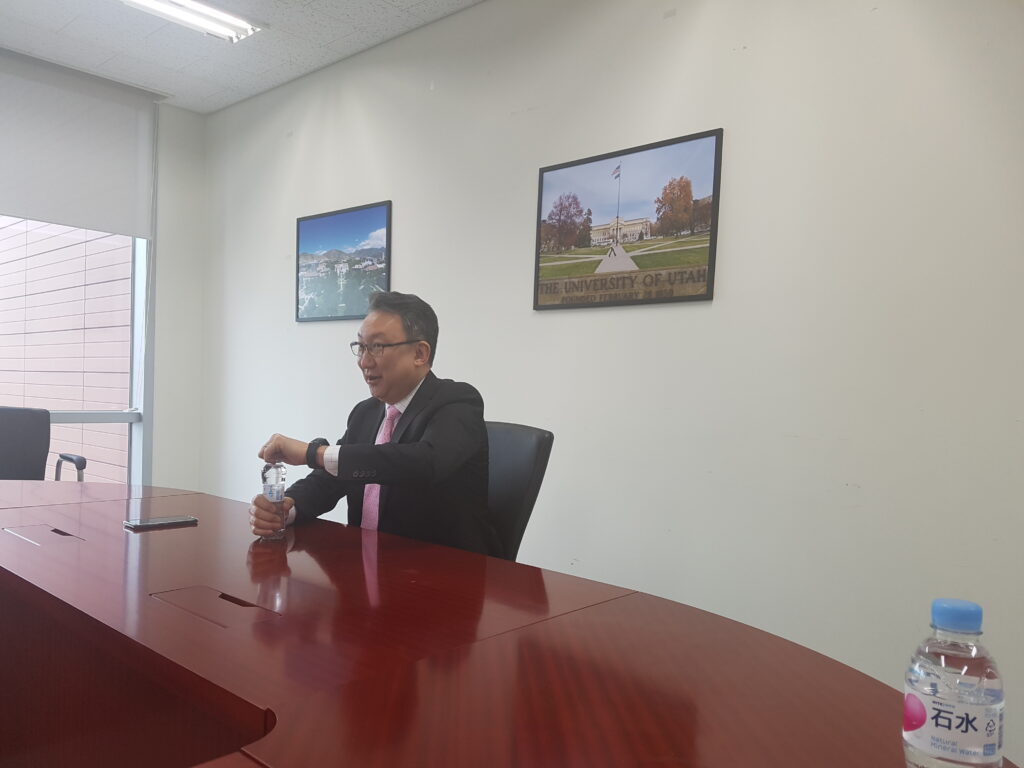 One of South Korea's most distinguished journalist- Peter Pae- Bloomberg's Bureau Chief in Seoul was at the University of Utah Asia Campus in Songdo, Korea on Friday, 19th April. Bloomberg Seoul has over 60 staffs.
The event, the third in a series of talks was organised by the Department of Communication and the Student Body at UAC. The moderator- Student Body president- John Kim thanked the distinguished speaker as well as students, staff, faculties and administrators in attendance.
The soft-spoken media guru, accomplished writer, journalist and communication administrator spoke to students, staff and faculties on how to find their path into South Korea's competitive, cut-throat media industry.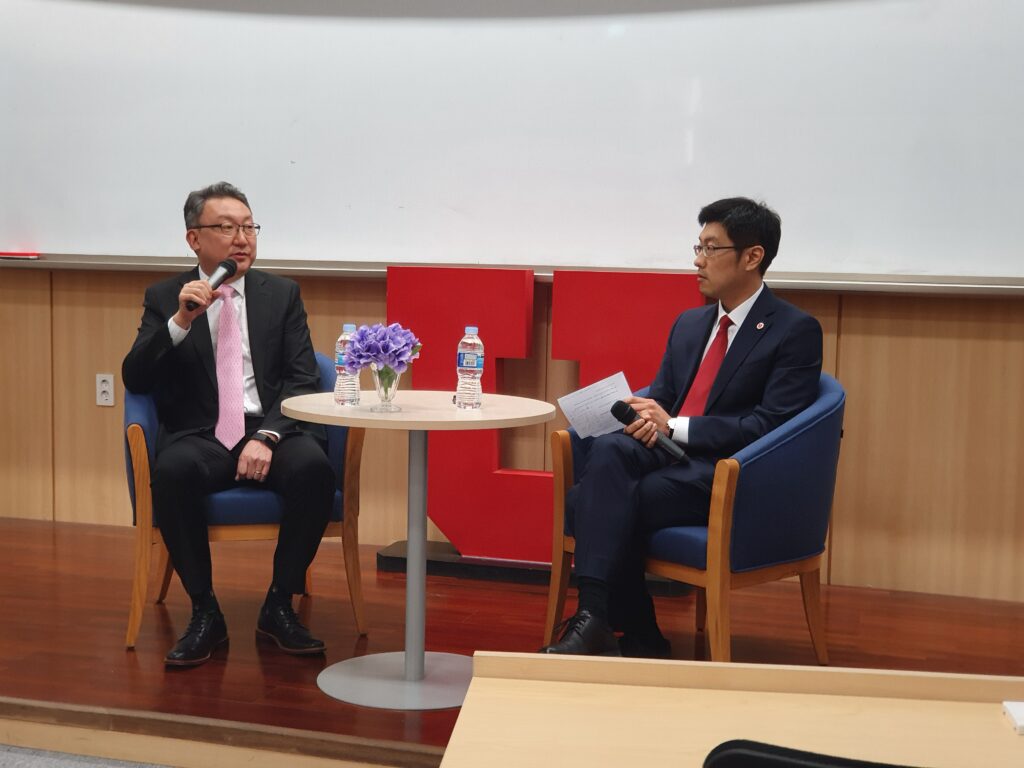 Among other things, Mr Peter advised students to "take up internships opportunities, particularly during summer. These three-months stints will afford students the rare chance of gaining competitive advantage in the work place."
Mr Peter comes to UAC with a wealth of experience. A graduate of American History at University of California, Los Angeles (UCLA), Peter have worked for leading international media organisations including Los Angeles Times, Washington Post and Wall Street Journal.