Professors' special recommendation films!
By Sujin-Kim
I designed this article to recommend films that fit Film & Media Arts and Communication. Each professor recommended several films for students. This can be a good reference when studying for their majors. Also, I interviewed each professor's best films that can be not related to major. If you wonder what are their favorite films, I highly recommend you to read this art
3 Film Recommendations by Alysia Fae Klein(Film & Media Arts Professor)

She said "it was difficult to choose only three films as there are so many films that inspire me as a filmmaker. If I were in film school today, I would be certain to watch these three."

---
Eraserhead (Dir. David Lynch, 1977): The man named Henry who lives in a dark apartment has a pregnant girlfriend. After a few days later, a deformed child was born and he gets shocked. In his dirty and gloomy apartment, he and his girlfriend take care of their baby but it does not work well. Also, a woman who is a neighbor of Henry tries to attract him.
"This film because of its design. With an unsettling atmosphere and dream-like sequences, Eraserhead takes the audience on a journey through the unconscious mind. The visuals are stunning, the story is strange, and I cannot get enough. I could watch this film"

---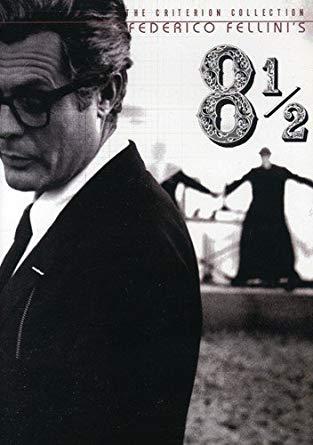 2. 8½ (Dir. Federico Fellini, 1963): Guido is an Italian director who lost inspiration for his new film. While he struggles to make his new film, he finds inspiration from his dream.
"This film is an avant-garde, surrealist, Italian drama, with a splash of comedy. It delivers great costume design and excellent art direction, with a non-linear style of storytelling. My favorite portion of the film is the opening dream sequence. It is delightfully odd with superb cinematography. 8 ½ is now considered to be one of the greatest films of all time."

---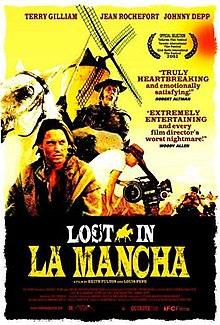 3. Lost in La Mancha (Dir. Keith Fulton and Louis Pepe, 2002): On September 2000, director Gilliam started to shoot 'Don Quixote' which is his long wish. However, everything around his film does not help him to shoot the film.
"This documentary film is a behind-the-scenes look at the making of a feature film, with Johnny Depp and director, Terry Gilliam. For Terry Gilliam, an experienced director, everything that could go wrong, went very wrong. From bad weather to financial difficulties, this documentary begs the question, "How do you bring your vision to life while staying within your budget and on schedule?"

---
Film Recommendation by Sejin Kim (Communication Professor)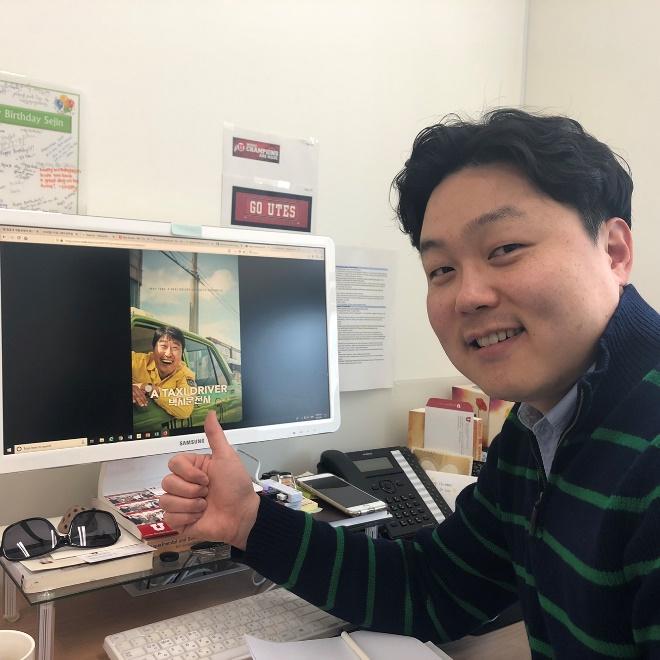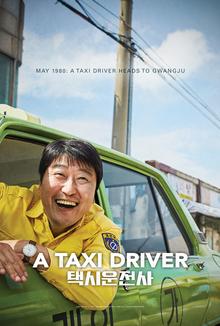 A Taxi Driver (Dir. Jang Hun, 2017): Manseob, a taxi driver, who is a widowed father drives a German reporter from Seoul to Gwangju. He does not know about 1980 uprising, but wants to earn money for his overdue house rent fee.
"This Korean movie shows the role/meaning of journalism in our society as well as how the truth can be revealed through the strenuous work of a courageous reporter, Manseob, and numerous ordinary citizens who sacrificed themselves and pursued true Democracy, despite unspeakable violence acts of a ruthless dictator and his military forces at that time in Gwangju (1980). Without their sacrifice, I believe the current status of Democracy in Korea would not have been possible. As a member of UAC, I think we can all build a sense of social responsibility and justice by fully reflecting on this movie."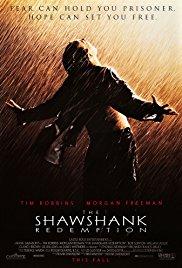 The Shawshank Redemption (Dir. Frank Darabont, 1994): Andy, a banker, goes to jail named Shawshank. Despite his innocence, he gets jail for a long period of time. In that time, he meets a new friend named Red.
"I enjoyed this film because Andy Dufresne showed great perseverance and even hope in the midst of desperate times in prison. One of the most memorable scenes from the film was when Andy played the opera song, Marriage of Figaro, for his entire fellow prisoners to feel freedom even for a short period of time. Even after Andy escaped from prison, his message was still delivered to his later discharged friend, Red, through a letter hidden under a big tree. As a consequence, Andy and Red met in a glorious and beautiful beach side and hugged each other with big smiles at last. Even though it was not shown in the film, I can imagine that Andy and Red remained as best friends one another and lived their happy lives ever after."