Are UAC Students Getting Enough Sleep?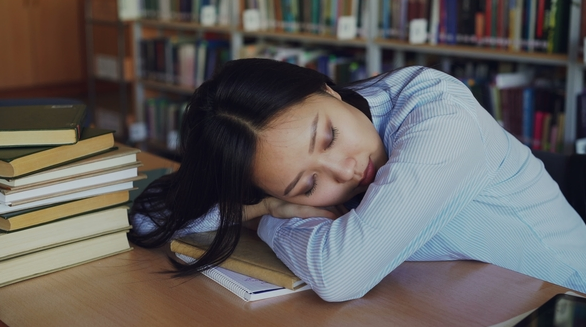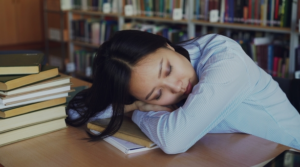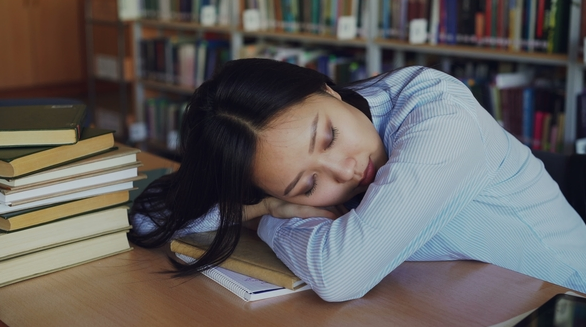 Written by Young-Joo Cho | Edited by Sky Waite
No one can deny the power of a full night's sleep, but there is a difference between a full night's sleep and a good night's sleep. A full night's sleep simply helps you wake up in the morning, while a good night's sleep relaxes the body, spirit, and soul.
Taylor Jones, a nutritionist and dietician at Texas State University, said that adults between the ages of 18 and 64 should get seven to nine hours of sleep every night. This is because the usual sleep cycle takes 90 minutes bases to cover the whole rapid eye movement (REM) sleep and deep sleep system.
Do college students today get enough sleep? The truth is, many college students today suffer from a lack of sleep, and even students who do get enough sleep are finding themselves tired in the morning.
"It's hard to finish my assessments in time," said Jinah Han, a psychology major at the University of Utah Asia Campus (UAC). Jinah is taking five classes this semester, three of which are related to her major. She said that because she has to write essays every night, she has little time to enjoy her student life.
"I want to hang out with my friends. The assignment is important, but I think social life with friends is also important," Jinah said.
Jinah is not the only student at the UAC who suffers from assignments. Eric Kim, another psychology student, said, "I always sleep around two o'clock after my assignment." He is a student intern of the Public Relations and Marketing Department at the UAC, which means that he has even more work to do than regular students.
"Since I don't drink, the time I can play with my friends is very limited," Eric said. He continued, "My classes end at around 5 PM to 7 PM. Then I eat, and after a short break, it is almost 10 PM. Thus, to sleep at the right time, I cannot have time to socialize with others or I have to give up my grade."
Many students said, however, that they finish their assignments before midnight. Some students even said that they have less schoolwork than they expected. Even so, many college students find themselves tired in the morning.
"I know why I can't sleep early. It's all because of my phone," Rahel Ermias, a student at the State University of New York Korea, said.
The problem is that many students use their smartphones before going to bed. Many college students suffer from smartphone addiction, which negatively affects their sleeping habits.
A clinical professor of psychiatry at the UCLA School of Medicine, Dr. Siegel, said regarding using the phone at night: "People expose their eyes to this stream of photons that basically tells your brain to stay awake and not to go sleep yet."
She continued: "The human biorhythm was designed to fit the environment before Edison invented the light bulb."
Around twelve or two in the morning, your body secretes a hormone called melatonin, which helps you have quality sleep. Students should be sleeping around this period to enjoy the full benefits of sleeping.