Enough to Enjoy!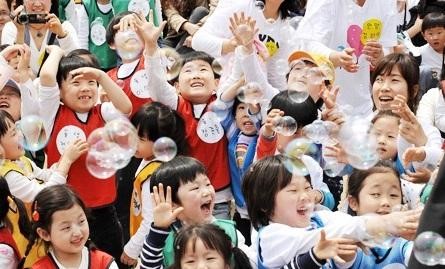 May is very busy month for students because of the exams, assignments, and projects. This month can be seen as the busiest period among the spring semester for the students. However, May also provides us exciting holiday.
If we ask anybody which holiday is come up in their mind in May, of course 8 out of 10 will say Children's day. Did you know the date of Children's day is different depends on the country, religion? Also, there are some countries where Children's day is not a national holiday. South Korea and Japan's children's day is May 5th and it is annual holiday. Children's day is the day that all the children or even 20s like. It is a day to celebrate the children. Parents usually give presents to their children or having a good time with them. They usually go to the zoos, museums, amusement park, or other various entertaining places that they can enjoy. This year, lots of events are held on the children's day such as children's story festival, War Memorial of Korea festival, Korean snack festival and more. On the day of children's day, many movies are shown on TV for children such as animation. These kinds of entertainments are provided on May 5th in Korea and children are looking forward to this day every year.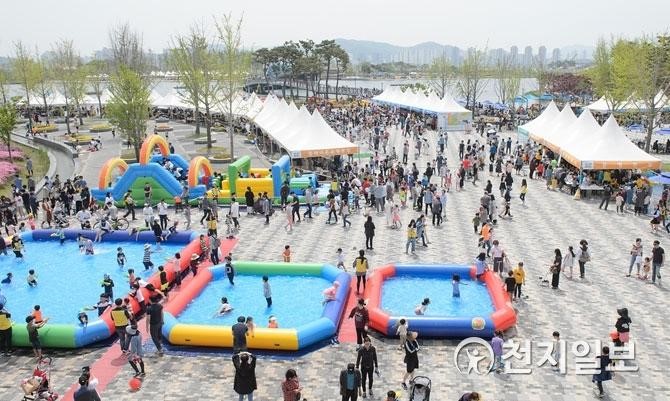 This year, on Children's day, SeJong-Si held very big festival. The theme of the festival was 'Tell me your wish'. There were lots of performance, hands-on experience events, food trucks, and other entertaining things were provided in that festival comparing with past Children's day. Main programs were kid's dance team, children Tae-kwon do, b-boy performance, character dance, puppet show, cheer leading, Disney OST performance and many more. One thing that was special in this festival was '2018 international children Marathon'. 2018 international children Marathon is held by NGO (Non-Government Organization), and it is intended to indirectly experiencing famine children and children with disease from poor countries by running 4km area of Sejong City lake park.
May is very tough and busy month for students not just for high school but university students, but there are lots of events on Children's day. So, students can be consoled by enjoying Children's day. So, don't be so frustrated because of the exams, assignments and projects, enjoy the holiday and get rid of your stress!
Written by Jenny Yoon