Meet U- Interview with the Urban Ecology Representative
Songdo Chronicle has decided to meet Wonji Kim as our first interviewer.
Wonji is known as a major representative of Urban Ecology major and the Leadership Consultant.
Minjoo: Can you briefly introduce yourself please?
Wonji: Hi, my name is WonJi Kim and I'm a leadership consultant and major representative for Urban Ecology at UAC. Currently in 3rd semester! To explain my roles briefly, I plan and facilitate programs for students, so they can enjoy campus life and also build up their school pride.
Minjoo: What made you to decide to become a student leader?
Wonji: I decided to become a student leader at UAC, because I wanted to be a part of team who tries hard to build a happier environment for students.
Minjoo: Can you explain your job as a major representative?
Wonji: So, Urban Ecology major is a brand new major here in UAC, with total of 11 students. Everyone has pride on their major and we all have really good relationship with each other. Also Songdo is full of Urban ecology people so it's a really good place for students to have practical experience. Recently, we had really remarkable event. All of the Urban Ecology major students and professor went to see Stan Gale's speech last week. Stan Gale is one of the main developer of Songdo and the CEO of gale international. It was an unforgettable experience for the students.Back to the role of major representative, we are having a weekly meeting and talk about the programs of each major to increase the teamwork.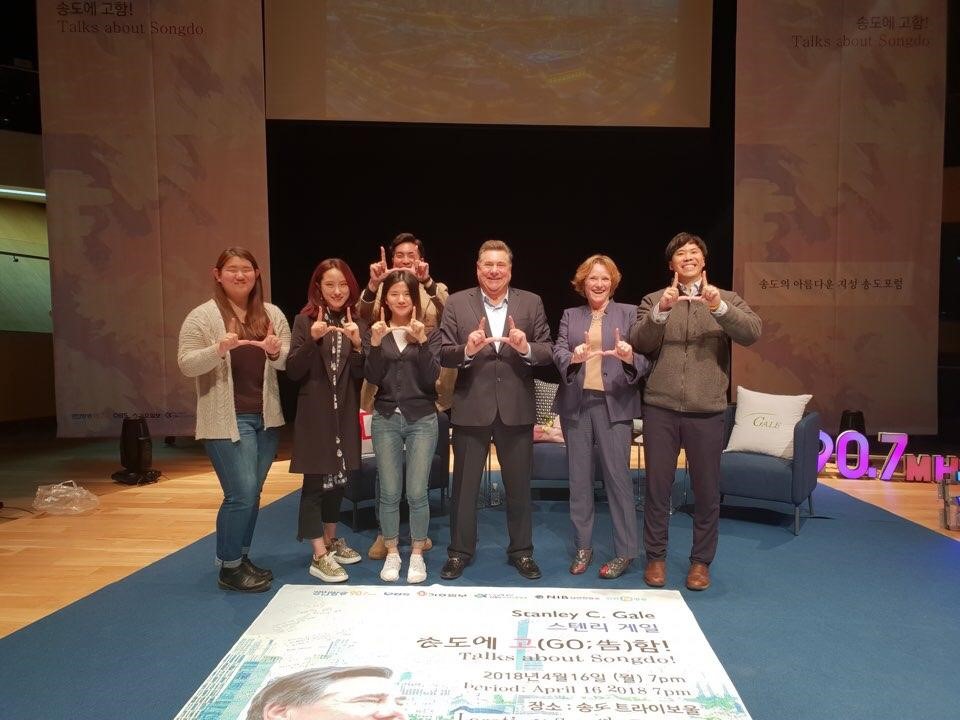 Minjoo: How about the Leadership Consultant? Are you part of the student council?
Wonji: Leadership consultant is not part of student council, it's part of Student Leadership Involvement Center (we call it SLIC). This semester, there are total of 5 leadership consultants. The key role of us is to planning programs, and build environment that students can be more involved. For example, the weekly program like Café U, pride week, or community services. All these small and big events that students are involved are coming from leadership consultants.
Minjoo: What's the difference between Leadership Consultant and Student council?
Wonji: I don't want to say that we are two totally different group because both of us are working for students, but there is a difference. The main concept of the leadership consultant is to encourage students to be more actively involved in school events and interact with many different students. And have healthy relationship with other people. However, Student Council is more focusing on school itself. Such as taking care of proposal, contact with IGC or other school administrations. I guess we can say that their job is broader than us.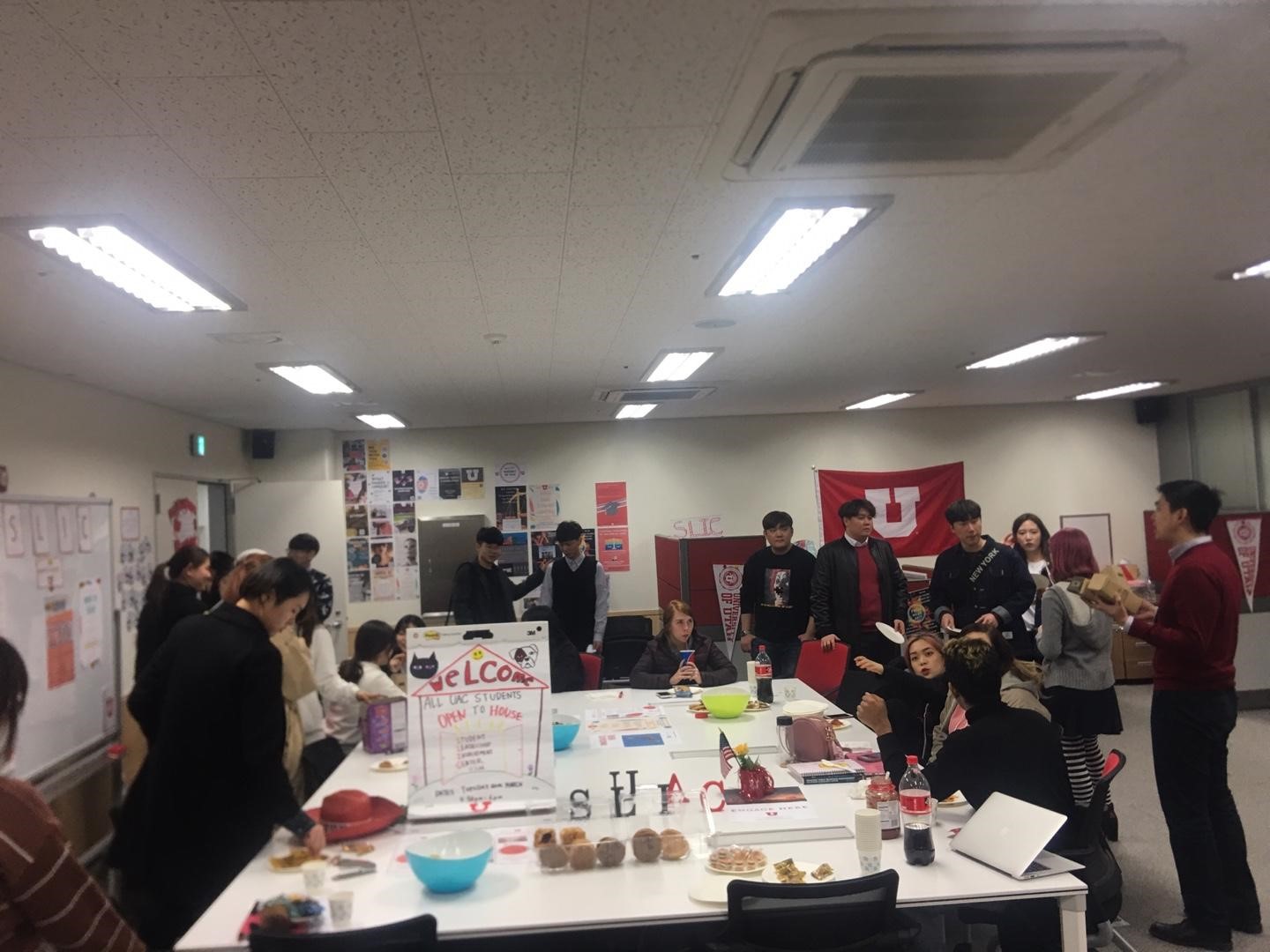 Minjoo: For the last question, what do you want to say for the new students?
Wonji: As a leadership consultant, I want not just new students, but everyone to be more involved in the school events whether it's interesting or not. Because it is really important to bond each other and increase the school pride.
It was a great time talking to Wonji, she was smiling through the whole interview and made me feel very comfortable with her soft voice.
We'll come back with more interesting and useful content in next month!
Thank you for reading.
Written by Min-Joo Lee