Unending drama in American politics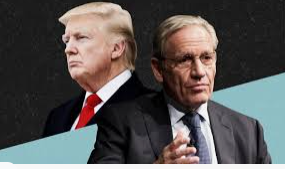 Jenny Kim, Specialty Reporter
September 13, 2020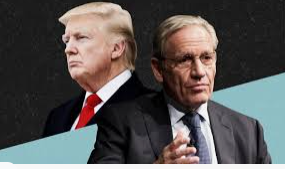 In politics, particularly American politics, one month is a long time. Events unfolding around America's incumbent president- Donald J. Trump and his administration is regarded by some analysts as "fast, loose and dangerous".
Two weeks ago, in a memo to all federal agencies, the government directed that agencies under his administration cease and desist from using taxpayer dollars to fund these divisive, un-American propaganda training sessions. Read more about that here.
Last week, it was about comments made by the president, published in the Atlantic in which Donald Trump is quoted as describing US military personnel as suckers and losers. Although both White House and the President have vehemently denied this allegations, the publisher of the Atlantic is standing by the story; warning that more revelations and reports will follow.
This week, much of the controversy surrounds a recently published book by Bob Woodward in which he (Bob) analysed comments made by the US president during 18 interviews with him.
The central thesis of the damning book, among many others is that Donald Trump knew about the potency of coronavirus early in 2020 but deceived the American public by downplaying the threat the virus posed. In sum, Woodward concludes that Trump is the "Wrong man for the job. It is a conclusion based on evidence."
According to Woodward, an hour and a half after he told President Trump that his new book would be tough on him, the president tweeted out that the "Bob Woodward book is going to be fake!"
This action comes at a time when President Trump has recently called for a hard-line crackdown on violent protests and has been embroiled in controversy over the issue about the segregated comments related to the American Civil War and the Confederate Battle Flag, and came at the time when racial conflict emerging as a critical issue in the U.S. because of the presidential election.
Having the presidential election ahead, President Trump maintains a negative stance on racist protests, citing "rule and order." He is also focusing on his supporters, who are mostly white, by driving protesters into violent groups.
On the other hand, Joe Biden is moving toward defending racist protesters and black voters. Joe Biden has lashed out at Trump, who made remarks at the Kenosha Church in 2017 that seemed to advocate white supremacy, for encouraging hatred and violence.