New Chinese Restaurant in IGC Cafeteria
By Seyoung Choi, Minsu Kim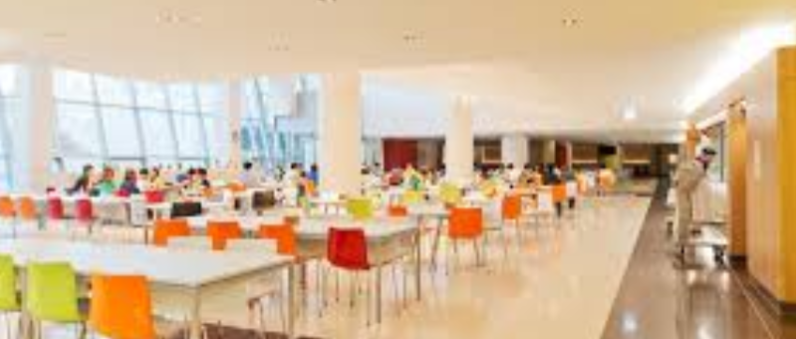 Jageumseong, a new Chinese restaurant, opened on the Incheon Global Campus (IGC) cafeteria on Tuesday, October 1st, 2019. The restaurant, open to staff, faculties and students on IGC, is a branch of Gwangmyung FNS catering service, which is headquartered in Kyungsang Province, South Korea.
Two menus – black bean noodles and spicy seafood noodle soup – are currently available, and each of them costs 5,500 won, which is about 2,000 won cheaper than the average restaurants in Triple Street – Songdo's ultra-modern shopping complex.Customers can order lunch from 11:30 A.M. to 1 P.M. and dinner from 5:30 P.M. to 7 P.M. through a self-scan checkout machine in the cafeteria.
The main chef at Jageumseong, Mr. Sanghyun Lee, said: "I have 25 years of experience in cooking Chinese dishes. I worked at Chosun Hotel and large-scale restaurants for 15 years, and I actively engaged in menu development for restaurants over the last two years."
Mr. Lee noted further that food preference differs by age group and gender in any restaurants. College students in particular consider both taste and presentation (plating and design of utensils) because they upload pictures of their daily lives on social media. This restaurant will cater specifically for the needs of college students.
Mr. Sanghyun Lee further said, "I have always tried hard to satisfy customers' tastes while working as a chef for more than 20 years. Therefore, I will put a lot of effort to provide the best service and healthy food for the students of IGC. I am honored to give pleasure and contribute to the health of college students through high quality food."
Minji Kim, junior at George Mason University Korea said, "I am glad to know that I can now have Chinese food at this price on campus. I really liked the sauce of black bean noodles at Jageumseong, and I definitely want to revisit the restaurant."
She also explained that it costs a great amount of money to get food near campus due to the high cost of living in Songdo; she spends more than half of her living expenses on buying meals. Despite the high price, she used to eat off campus because of a lack of variety in menus and limited opening hours of the IGC cafeteria.
On the other hand, John Lee, sophomore at Ghent University Global Campus noted, "I wish there were more menus at Jageumseong. Black bean noodles and seafood noodle soup are good, but they are a little too heavy to eat on a regular basis." He also added that the price might be cheaper than other Chinese restaurants in Songdo, but it is still similar to the price of general black bean noodles at other places in Korea.
There has been a lot of dispute regarding the food provided in the IGC cafeteria, according to the official Facebook page for IGC students. While some people were satisfied, other people complained about the variety of menus, quality and price.
However, it is certain that changes are being made in the IGC Cafeteria as the main chef noted, "I am planning on developing new menus for Jageumseong, such as fried rice, sweet and sour pork fry, and seasonal menus later this semester. The chef also announced that he will actively accept feedback according to the interview.
Additionally, New York Hot Dog, a popular Korean franchise, and an organic cafe Pink Straw also opened, which enables students and faculties of IGC to anticipate for the bright future of the IGC Cafeteria.