UAC Experiences Highest Influx of New Faculty to Date
By Yunah Cho, Karrina Pancoast, and Kenna Hansen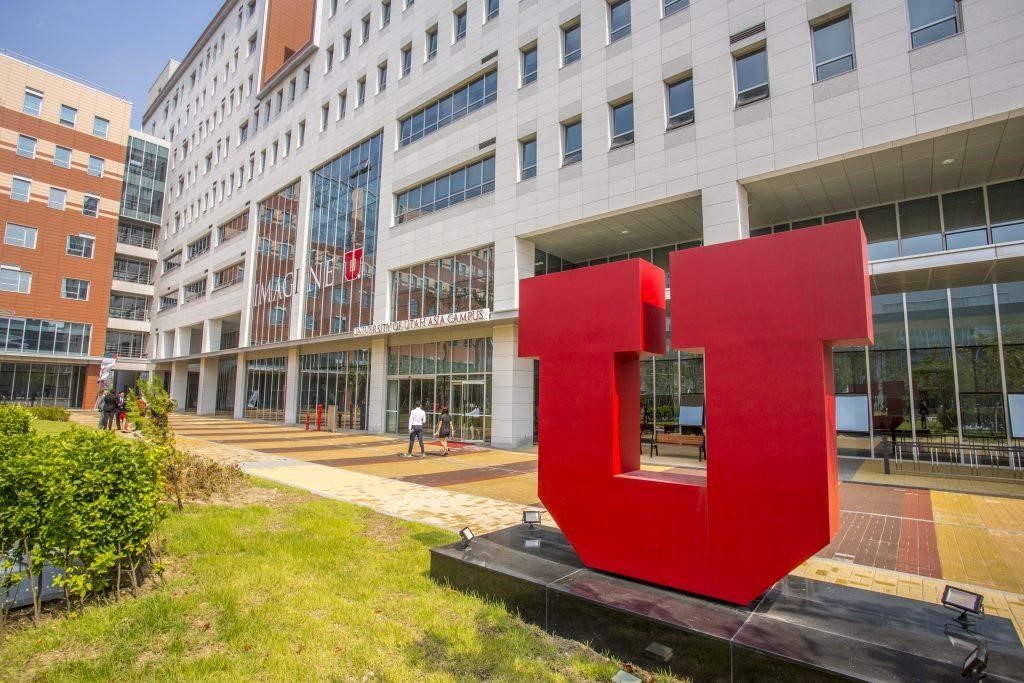 In Songdo, Incheon, South Korea, the University of Utah Asia Campus (UAC) hired new faculty for the new Fall 2019 semester. There are a total of 11 new faculty starting at the Asia Campus this fall. New additions have been added to the writing, communication, psychology, film and media arts, urban ecology, civil engineering, chemistry and physics departments. It is the highest influx of new faculty in the history of the Utah Asia Campus.
Dr. Kent, the dean of faculty at the campus, believes that this new group of faculty will have an easier time adjusting to the new environment than previous groups. "The Utah Asia Campus is not that old, so the first faculty were the ones that had to try to figure it all out." he stated, "Now they come in, we have orientation for them and the older faculty take them out to lunch or dinner. There's lots of stuff we do now so I think most people would say it's not too bad."
Kevin D'Arco, a new leadership professor as well as the Student Life Director in the Student Leadership Involvement Center, says that he is excited to work in UAC's unique environment and to help the school to grow. He cited the opportunity to teach students from around the world as one of the driving forces for his interest in working at the university.
Dr Kwon, a new psychology professor, also said that UAC provides, "a unique learning environment…" that differs from any other school in the U.S as well as in Korea. When interviewing a third-year psychology student, he claimed that he was currently taking courses with multiple new professors and that he enjoyed some of the classes.
The influx of new professors provides students with the opportunity to take classes that were not before offered at UAC. This is especially beneficial to returning students who had taken courses with the professors who had left because they can more easily fill their graduation requirements.
The University of Utah Asia Campus is located in Songdo South Korea. The campus opened in 2014 as an extension campus to The University of Utah Campus in Salt Lake City, Utah in the United States. The number of new faculty was reported by the Dean of Faculty, Dr. Kent, from the official records kept by the office of administration.