Dog Attacks in Korea: The Way Forward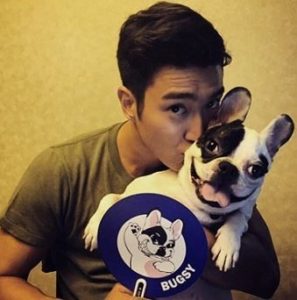 This article argues in favor of legal enforcement of laws relating to dog attacks across Korea. In October 2017, Ilgwan Han, father of three and owner of Korean Restaurant in Seoul died tragically after a French bulldog bit him. It was also reported that two members of Super Junior- a popular K-Pop band were attacked by a dog. These are not unrelated.  News reports of dog attacks in Korea have increased significantly in recent years and measures need to be put in place to sensitize and protect the public.
According to the Korea Consumer Agency, reported accidents from dog bites have increased this year to 66% compared to last year (2017). Many more cases may be unreported, meaning that the actual number may be higher.
Victims may suffer mere skin scratches or may experience more grave bites to the face, legs. In serious cases, young victims can have plastic surgery. Infections can result from bites as in the case of an American man who was infected with Capnocytophaga canimorsus, a deadly bacterium, after a dog bite. He was thereafter amputated.
Dog owners seem unperturbed by this menace. Majority of dog owners appear on the streets with their dogs without muzzles and (or) leashes. Owners who do not put muzzles on their dogs argue either that their dogs do not bite people or that their dogs feel uncomfortable wearing muzzles.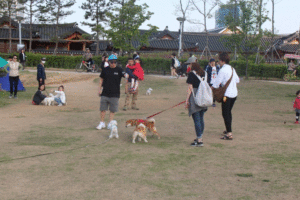 Sooyeon Kang, a student in Incheon, said that "it is absolutely terrifying for people like me to see dogs without muzzles or leashes when walking outside," mentioning that she has a serious trauma of dog attacks. Likewise, the owners' choice to ignore the problem of possible dog attacks seem as an irresponsible attitude to people who are concerned about dog attacks.
Change in the dog owners' attitude is essential to solving this problem. Communal spaces, including parks, are places that should be comfortable for everyone including people who are afraid of dogs. Thus, dog owners, instead of innocent pedestrians, should be more careful since the dogs are problem-makers of this situation. Moreover, putting muzzles on dogs while walking them must be required by law in order to encourage dog owners to prevent dog attacks.
Meanwhile, the governmental policies regarding pet dogs are weak and contradictory. The Korean government has announced that they will execute a new policy nicknamed "dogparazzi" starting from 22nd of March, 2018. This is a system that gives monetary rewards to people who report dog owners who do not leash or put a muzzle on their dogs. To report dog owners, one must know the name and address of the dog owner.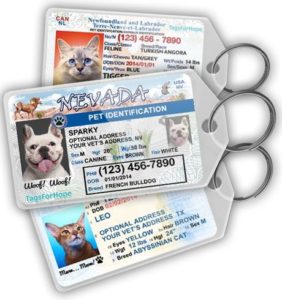 The "dogparazzi" policy, however, is unrealistic because most of the dog owners are strangers to pedestrians. Nobody would be willing to tell his or her name and address to a stranger who will report himself or herself to the government. In order to accomplish this policy effectively, the government should require dog owners to put identification tags with contact information on the dogs before enforcing the "dogparazzi" policy. In this way, the process of reporting dog owners would become easier.
As the population of dog owners in Korea are increasing to a thousand, the concern of dog attacks are increasing as well. Governmental efforts must improve, especially to implement the "dogparazzi" law effectively. On top of that, dog owners must be more sensitive to the issue and understand that the choice to leash and muzzle their dogs is a matter of life and death to other people.
Written by So-Mi Ryu