Breaking News – Dr. Brian Gibson Appointed Chief Global Officer of University of Utah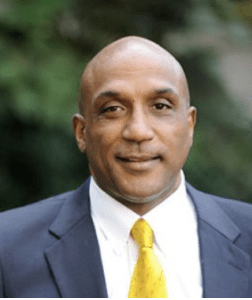 University of Utah Senior Vice President for Academic Affairs Dan Reed announced Brian Gibson has been named the university's new chief global officer. 
Gibson, a noted leader of internationalization and global engagement efforts, joins the U after most recently serving as executive director of George Mason University's Global Education Office. He will assume his new role July 1 and will be working both on campus and remotely until students return for the Fall semester. 
"Brian Gibson joins the University of Utah at a moment of incredible global transition and change," Reed said. "His expertise in building international education networks will be essential as the university strengthens its support for international students, learning abroad initiatives, and campuses and learning programs around the world."  
In five years at George Mason University in Fairfax, Virginia, Gibson founded the university's Global Education Office and oversaw global learning programs, which doubled in size during his tenure, growing from 900 to 1,700 students. He managed more than 200 global programs, launching the university's first experiential learning program and developing its first travel safety and security system.  
Before his time at George Mason, Gibson led Northeastern University's Global Experience Office for two years. From 2012 to 2014, he was a visiting professor at City University of Hong Kong; and from 2006 to 2012, Gibson was Columbia University's assistant dean for Comparative and International Programs. He served as acting branch chief for the U.S. Department of State's Fulbright Office from 2004 to 2006.  
At the U, Gibson will be responsible for leading the Office of Global Engagement, leading the planning and execution of strategic internationalization initiatives, including the Utah Asia Campus, where student enrollment has grown to more than 400 students studying in six undergraduate and two master's degree programs. He will be a member of the Academic Affairs leadership team. 
Gibson said his passion for global engagement started with a transformative experience in high school, when he was a foreign exchange student to Sweden. 
"Our conversations must always start and end with students," Gibson said. "I see global engagement at the center of this swirling mass of creativity, research, discovery and enrichment, where we broaden our diversity and align strengths between our international partners and our faculty and broader university community. Indeed, robust global engagement is a fundamental objective of the university and it is everyone's job, not just the Office of Global Engagement." 
Gibson's research focuses on African customary law. He earned a bachelor's degree in International Economics and a J.D. in Comparative and International Law from Georgetown University, and a master's degree from Columbia University. He received a Ph.D. from the University of Amsterdam. 
Gibson succeeds Chris Ireland, who is retiring after serving as the university's chief global officer since 2018. 
Copied from UoU Newsletter