Students are back on Incheon Global Campus for Spring 2021 Semester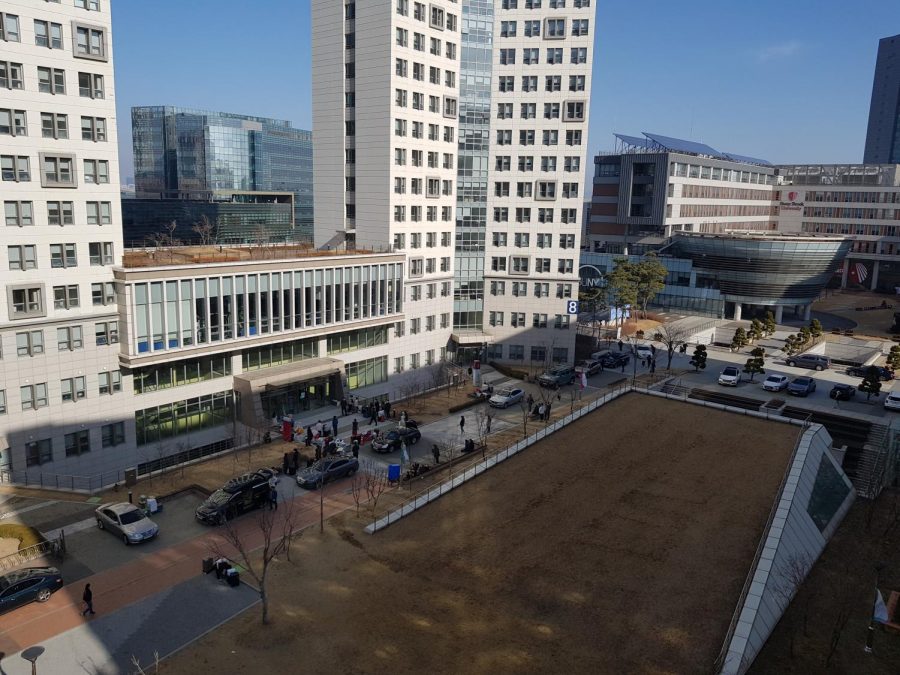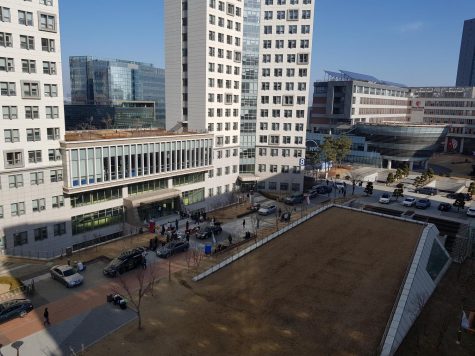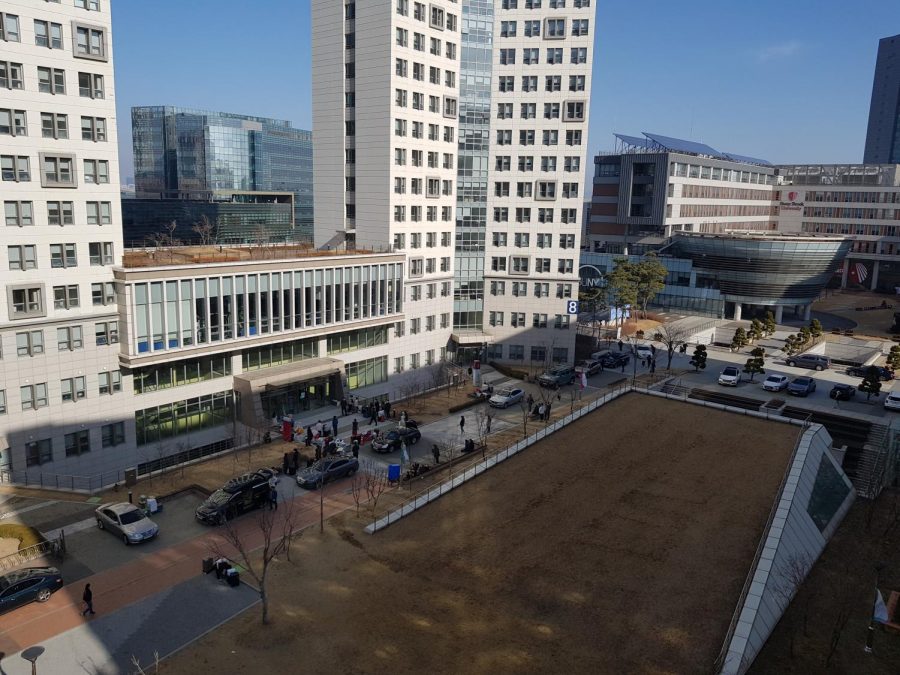 After 10 weeks winter break, students of the four international universities on Incheon Global Campus (IGC) in Songdo, South Korea are back on campus for Spring 2021 semester. With lectures scheduled to commence across IGC universities on Monday 22nd February, the mood across campus is bright.
Freshmen and returning students have expressed excitement at the prospects of resuming face-to-face classes. This is coming on the back of announcements by each university that classes will be 70% in-person, others hybrid- blend of in-person and online classes while the rest will be fully online.
Several students have confirmed to Songdo Chronicle that they look forward to the good-day, before coronavirus disrupted university education across the world. Some even said they are particularly excited with the prospect of catching up with their colleagues in classes, cafeteria, library and lecture alleys.
In the word of a freshmen who opt to remain unnamed, "I am happy to be here. More importantly, I am delighted that classes will be in-person. My last year in high school was online and I didn't enjoy it."
The last few days have seen an increase in the number of students moving into dormitory facility on campus. According to an anonymous IGC Housing staff, "We have entered our busiest season as students- local and international move into on-campus dormitory accommodation. This weekend will be the busiest"
Reports reaching Songdo Chroncle suggests that all four universities on IGC multi-campus facility have seen an increase in students' recruitment for this semester. Our sources at the University of Utah Asia Campus reported that the University's recruitment team succeeded in meeting their 120 new student target.
Other universities on IGC- State University of New York, Korea, George Mason University Korea and Ghent University Global Campus have experienced similar increase in student recruitment for Spring 2021 semester. At GMUK, over 100 freshmen will start classes next Monday- Feb. 22nd.
Some analyst suggest that IGC universities will benefit immensely as more and more students choose to stay in Korea rather than head to the United States and Canada where covid-19 pandemic is still a threat.
Established in 2014 by the Government of South Korea, Korea's Ministry of Education and Incheon Metropolitan Council, Incheon Global Campus was launched to strategically become a world-class education hub in northeast Asia with 10 leading, research focused universities from the United States of America, Canada and Europe when fully operation. As the multi-campus facility turn seven, attracting top-class universities have been a challenge especially in the context of the coronavirus pandemic that started in late 2019.
Leave a Comment