Utah Asia Campus 'Pojangmacha Party' brings Hongdae to Songdo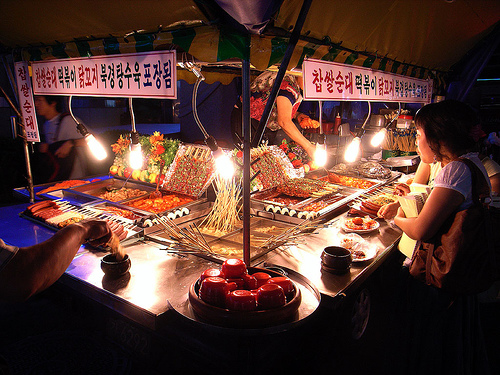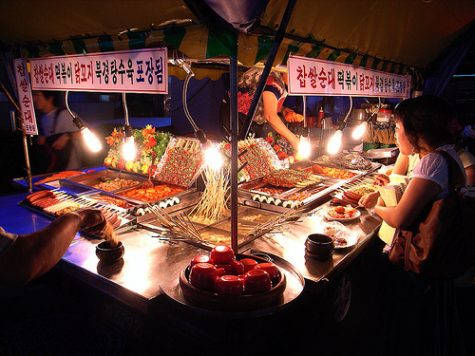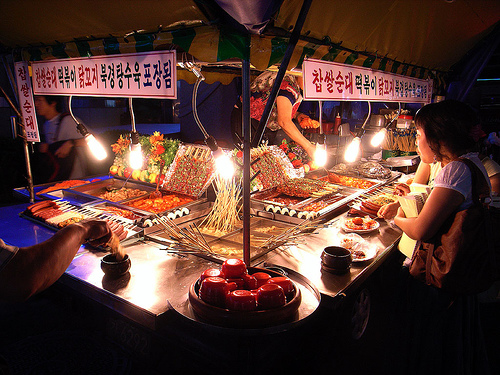 SONGDO, SOUTH KOREA—The University of Utah Asia Campus (UAC) International Student Diplomats will bring Hongdae to Songdo in the form a 'Pojangmacha' street food party open to all UAC students and staff on November 26th.
The party, taking place in u104, is meant to celebrate the end of the semester and provide students with a typical 'Seoul' winter experience in Songdo. The event will start at 6pm and end at 9pm.
Korean Pojangmacha's are small tents, usually street stalls, that sell popular street foods- both of Korean and International descent. The world literally means 'covered wagon' in Korean and has become an increasingly popular aspect of nightlife for many Korean college-age students.
International Student Diplomat, Destiny Barnhill, states it as such, "With COVID keeping people from traveling as freely as before, we wanted to give people a chance to get that Hongdae experience while staying safe. It's going to be cozy, wintery, and just a time for everyone to come together and have some fun."
The party will feature a tent-style setup on the university's first floor, with two separate tents providing students with different types of food. One tent will focus on Korean street foods like ddeokbokki (rice cakes in spicy broth), odeng (skewered fish cakes), and meat skewers. The other will take a more international approach featuring Turkish style 'kebab' wraps.
In order to capture the youthful energy of Hongdae even further, UAC students will be able to hold busking performances during the duration of the event. Students must first sign up with the International Student Diplomats.
ISD Maia Lee said about Korean Pojangmacha culture, "It's special. When it's cold outside, I usually go there with my closest friends. When I think of Pojangmacha, [I think of] cheap food, friendly owners, they're usually old ladies, and a neighborhood atmosphere with good food." Several Korean ISDs shared a similar nostalgic sentiment and showed excitement about giving international students at the UAC that experience.
Jackson Mullins, a second-year international student at the UAC, is particularly excited about the event stating, "I've never been to a food tent, but I've seen that kind of stuff on Korean TV. It'll be cool to have that experience at the UAC since all my friends are already here, and the free food is always nice too."
Due to a continuous stream of COVID-19 infections in and around Incheon, the UAC is still level 'orange' for programming and events, meaning that the number of students concentrated in an area at one time must be limited to under fifty. The event, therefore, will have a first-come first-serve format.
While South Korean cases of the 2019 Coronavirus are much lower than their global counterparts' a steady number of around 100-200 cases per day has kept the University of Utah Asia Campus at a 'hybrid' style class schedule. After switching completely to an online-learning format in early February, the UAC returned to hybrid on October 16th, after administration deemed it safe enough to hold in-person sessions.
The University of Utah Asia Campus is a sub-university of Incheon Global Campus located in Songdo, South Korea. The UAC was founded in 2014 and has since seen incredible growth, welcoming students from across the globe.
Incheon Global Campus was founded as a government initiative to make Songdo a more 'global' hub within Incheon and South Korea as a whole.