IFEZ extends deadline to report incorrect usage of foreign languages across Incheon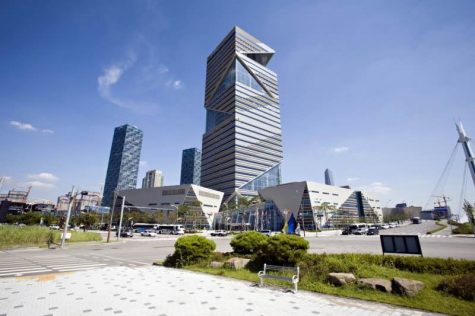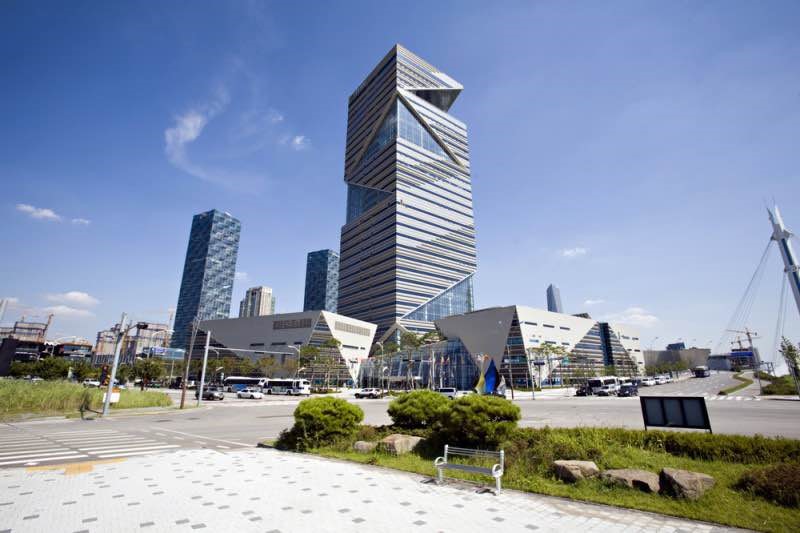 Incheon Free Economic Zone (IFEZ) has extended the period to report incorrect usage of English and Chinese language from Saturday, October 31 to Monday, November 30th. This decision was made known to the public through IFEZ official website on November 2, 2020.
The extension is to give residents of Incheon Free Economic Zone, especially in Songdo, Cheongna, and Yeongjong the opportunity to report foreign language errors in order to make IFEZ truly international. This is part of IFEZ plan of making its zone comfortable for foreigners.
According to IFEZ official website, "We extend and operate concentration period of report from October 31, 2020 to November 30, 2020. Within this period, please send an email to us for informing misusage of foreign language."
Furthermore, the website stated that, "We want to find foreign language errors in English & Chinese inside IFEZ. About our promotional literature and misspellings of foreign language, report center is currently in-operation."
Seockcheol Kim- Investment Promotion Planning Manager in IFEZ, insisted that, "Lately, a citizen informed that the word 'Incheon' is misused by 'Icheon'. Like this, to make elegant global city, a lot of people showed their interests and participated well over our expectation. So, for correcting misspelled foreign words, please participate enthusiastically."
According to IFEZ.go.kr, "Available report objects are foreign language promotion materials associated with IFEZ- traffic signs, guidance of event hall or construction sites."
It added, "Along with these targets for report, using awkward foreign words, grammatically incorrect words, misspelled terms, or even minor errors are acceptable to report."
In these ways, in Songdo, Yeongjong, Cheongna international city within IFEZ, 2 foreign languages- English and Chinese are applicable in the report.
As stated by IFEZ, "You can log in to our homepage, download and fill out the form. You should report the error with your name (official name) then send it to our email by November 30th."
Thus, this is the way on how to report: 1) Download the format of declaration from IFEZ official website (https://www.ifez.go.kr/ciz015) 2) Fill out the form 3) Send email to [email protected]
Along with Victor Kim- an Irish living in Songdo, "This is a brilliant concept from IFEZ. It will make Songdo a truly international city if signs in English are correctly spelt and used."
However, despite of compliment from foreign resident in Korea, foreigners cannot easily report misspelled their language via English or Chinese version of IFEZ homepage.
Since only Korean version of IFEZ homepage is facilitated to report against other foreign languages version of it, foreigners who are not familiar with Korean are hard to suggest misspelled words.
To improve the daily lives of international residents in IFEZ, the University of Utah Asia Campus (UAC)'s Chief Administrative Officer/Dean of Faculty-Dr. Gregory Hill attended IFEZ forum and gave suggestions on October 13th.
From Dr. Hill's effort with six suggestions for co-existing with foreigners and Koreans, IFEZ is trying to reform inconvenient point in terms of foreigners; to support foreign people's settlement in Korea, revising its websites for foreigners is additional task for IFEZ.
On the other hand, Incheon Free Economic Zone officially indicated, "If you report it until submission deadline then your report is selected, a small gift will be given to participants."
It additionally described, "During concentration report period, with deliberation of IFEX Foreign Language Promotion Review Committee, we are going to give 10,000 won coffee coupon per a person for rewarding about mistaken usage report of foreign languages."
IFEZ is preparing for the transition from the Korean export industrial complex to the financial, service, information, and high-tech industries; nowadays it tries to improve foreigners' settlement condition and enhance trust and quality of international city.
Business areas of IFEZ consist of Songdo, Yeongjong, Cheongna in Incheon; Songdo takes charge of business IT/BT functions, Yeongjong takes charge of logistics and tourism, while Cheongna takes charge of business and residential functions.
Via global friendly ways, IFEZ authority has been promoting multiple projects to expand living infrastructure such as housing