Incheon Global Campus Holds Second Career Workshop Lecture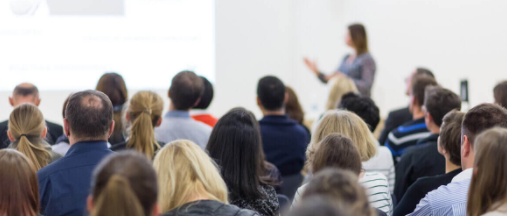 In Kim, Staff Writer
November 3, 2020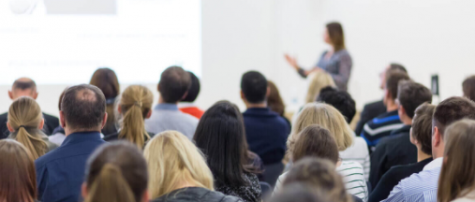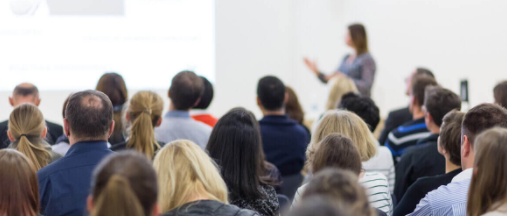 Cross section of participants at the career workshop. Career-focused forums connected job seekers, students to prospective employers and industry opportunities. (Credit: Google Image)On Wednesday, October 28, IGC opened the second career workshop lecture with Jaeyoung Kwon, an Educe lecturer. He presented a lecture under the purpose of introducing a job aptitude test for major Korean companies and guiding how to prepare for exams.
   Introducing three general parts of how a company hires and evaluates an applicant, Jaeyoung Kwon said, "The first part of the aptitude test is the document evaluation. A company will evaluate your major, resume, language skills, GPA, and other experiences."
   "You'll write other experiences on the cover letter to elaborate further on what you've done, learned, and how you overcame difficulties. Some of these elements you have could be necessary for some companies which would be an advantage."
   "Secondly, the written evaluation is the core of today's lecture. The written evaluation is evaluated by the applicant's job capability that can't be identified in neither the document evaluation nor the interview."
   He continued, "Regardless of what type of company you apply to, whether it's a public corporation or a major company, the written evaluation requires you to have language, reasoning, mathematical, attitude, common sense and visual thinking ability."
   Most importantly, all the elements must reach the expectations of the company.
   Mr. Kwon added that most big companies require applicants to take a written evaluation test, however, smaller businesses tend not to have such evaluation due to financial shortage for borrowing test sites and other complexities that need to be handled.
   Mentioning the last part of the application, Mr. Kwon indicated, "The final step is the interview process. There are many types of interviews such as PT, attitude, and debate interviews. The primary reason for any interview is to reassure that the previous evaluations are true by the use of face to face meetups."
   "For example, if you go on a date, you can identify who the opponent is within 10 to 15 minutes. In the same way, an interview allows the interviewer to truly know more about the applicants in regards to previous evaluations."
   Moving on to the next topic, Mr. Kwon spoke on guiding how to prepare for the aptitude test. He said, "Look at previous sample questions. For the language test, it is similar to the Korean SAT language exam."
   "Each question is given one minute to solve which is too short. Therefore, it is essential to practice the sample questions before you take the actual test. Rather than memorizing it, it is more helpful to practice solving each problem in time because the questions are generally easy and simple."
   Describing the difference between the Korean SAT language exam and the aptitude language exam, Mr. Kwon said, "The difference is that no grammatical questions will be on the test for the aptitude language exam. 
   "In addition, no memorizing type of questions will be on the test. Also, no poetry and analysis on author's style will be on the test. It will simply be an essay writing format."
   "Read newspapers on a daily basis in order to maintain reading vocabulary skills," he recommended.
   For mathematical logic tests, he said that it is about calculating practical problems. These are problems you learned in middle and high school. It requires you to have thinking and calculating skills. It is important to analyze and interpret graph data.
   "The reasoning ability test is basically an IQ test. The only method to get better at this test is to practice many problems as much as possible. It is to utilize number graphs to evaluate your reasoning ability," he replied. 
   Similar to the previous tests, attitude, visual thinking, and common-sense tests require applicants to practice on a daily basis which will get them familiar with actual tests. 
   Jaeyoung Kwon is a renowned lecturer who provides information to job seekers about the test and also makes aptitude test questions for large conglomerates in Korea. 
   IGC was initially built in 2007 with a purpose to provide the best global education hub in Northeast Asia. There are four universities in the IGC: University of Utah Asia Campus (UAC), Stony Brook Korea (SUNY), George Mason University Korea (GMUK), and Ghent University Global Campus (GUGC).
   For more information about the Korean job aptitude test, click here.