Dr. Gregory Hill Gives Policy Recommendations for Foreigners in Incheon Free Economic Zone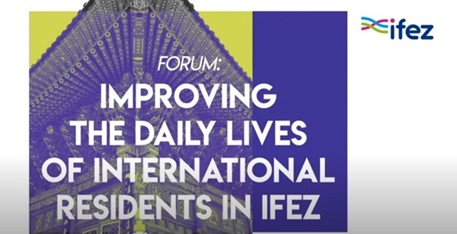 On October 13, Incheon Free Economic Zone (IFEZ) held a forum, "Improving the Daily Lives of International Residents in IFEZ" through Youtube live. In this forum, Dr. Gregory Hill from the University of Utah Asia Campus (UAC) gave a speech, "Thriving in IFEZ" to show his opinion about policies for foreigners in IFEZ.
   He made six policy recommendations for foreigners who live in Korea. "It can be implemented without major investment to implementation," he said.
   He pointed out the drawback that emergency notifications do not have English translations. He suggested making foreigners to opt-in English versions of emergency messages such as Jeju Island.
   Moreover, he suggested translating apartment announcements in English. He thinks that it is important to have an English version of it because foreigners can miss something. "It might be uncomfortable for Korean neighbors to hear English announcements, but this is very important-safety and peace of mind for foreigners."
   Also, he said, "We work with international relationships with Human Resources (HR) to provide some thriving in IFEZ resources for newly hired employees." "I see this as a joint adventure that does positive things," he added.
   "It didn't ensure that IFEZ and the international businesses that communicate regularly." Furthermore, he stated, "It will give them the opportunity for the businesses to share the desire with their employees in IFEZ." 
   Also, he said, "We work with IGC universities, some other international high schools to create apps in English with important information, apps such as transportation maps, banking, online ordering, cultural experiences." 
   He noted, "I am sure many are doing this, but I think this will become more important as time goes on plus, it integrates the international student community with IFEZ that can build some important relationships." 
   Additionally, he suggested, "We should update Youtube and social media pages." Youtube and social media drive almost all of the communication in Korea. This is a perfect opportunity for IFEZ to improve those baseline videos to have an easy experience.
   He talked to join the project with UAC's Film & Arts Major and some of our international high school students. "Video could include how-to videos such as how to get a transportation card, how to navigate through the banking work, how to use Coupang, food delivery, how to order a taxi, and travel destinations."
   Besides, he finished with the idea that "We should install our implement English transportation signs and English announcements on the buses." Korea has a superb transportation system, but it is especially superb when you can read Korean.
   Dr. Gregory Hill is the CAO and Dean of Faculty at UAC. He came to Korea three months ago and started to work at UAC this semester.
   IFEZ is a business that changes the economic structure of Incheon, which is hosted by the Incheon Free Economic Zone Authority (IFEZA). It includes three cities, Songdo, Youngjong, and Chungra.