Increasing Influenza Vaccination Fears in Korea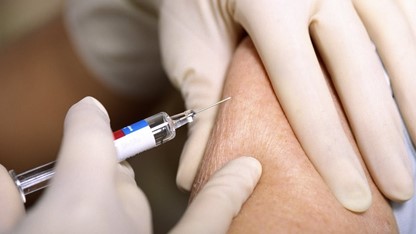 Since the Korean government has started the National Influenza Immunization Program to prepare for the "twin-demic", concerns regarding the safety of the vaccine have been raised. According to the investigation of the death rate statistic, a total of 32 people have passed away, and it seems that more people are suffering from health issues after the vaccination. However, the causal relationship between the vaccination and the death rate is found to be unknown. 
   KDCA, the Korea Disease Control and Prevention Agency, had decided to re-execute the National Influenza Immunization Program starting from the 19 of October. To prevent the confusion caused by vaccinating population concentration, KDCA dispersed the population into different age groups.
   KDCA had originally halted the first vaccination execution on 22 of September due to rising safety issues. The vaccine was distributed at room temperature, and the MFDS, the Ministry of Food and Drug Safety, had revealed that this will cause the denaturalization of proteins, which will affect the efficacy of the vaccine. 
   However, the second vaccination program has become another issue as the first death case on 16 of October was reported in Incheon. It was confirmed by forensic science that the death has no causal relationship with the vaccination. Though it seemed that the current vaccine doesn't cause any health-related issues or further illnesses, people started to shift their attention to the safeness of the program. Most of the death population were from the seniors and further investigation on whether the vaccine has caused people's death is needed. 
   On the other hand, the Korean Medical Association shared their view of postponing the vaccination program until 29 of October and has recommended the medical institutions to voluntarily follow their decision. Some of the institutions have already stopped the vaccination, but still, there is an ongoing debate on whether the vaccination should be postponed or continued.