33-Storey Residential/Commercial Building Ravaged by Fire in Ulsan, South Korea
Disaster News Channel on YouTube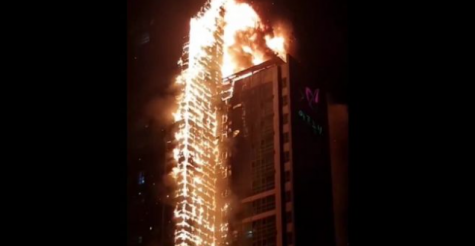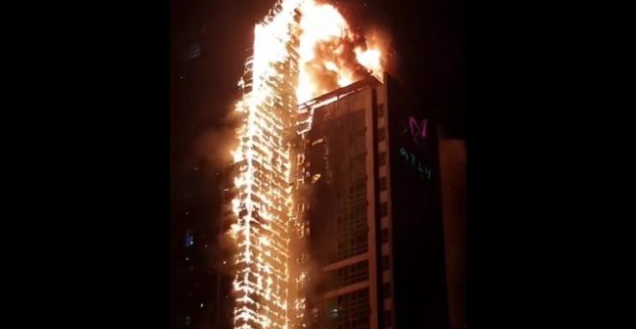 A fire ripped through a residential high-rise in the southern South Korean city of Ulsan late on October 7 and into the early hours of October 8 according to Yonhap news agency.
The rapidly-spreading inferno blazed across all of the Samhwan Art Nouveau commercial and residential building in Nam-gu, Ulsan.
According to the British Broadcasting Corporation (BBC), hundreds of people were reportedly evacuated, including from the roof,  with dozens suffering smoke inhalation.
The blaze reportedly started at about 23:00 local time (14:00 GMT) and was spread by high winds.
The fire broke out between the 8th and 12th floors of the building, which has about 120 households and shopping units.
Some 50 people had been treated for smoke inhalation at a nearby hospital, the fire department said.
Local media said when the fire started, residents were immediately evacuation but strong winds made it difficult to control the fire.
There were no immediate reports of casualties or injuries.