IGC DORM B GYM REOPENS WITH CAUTION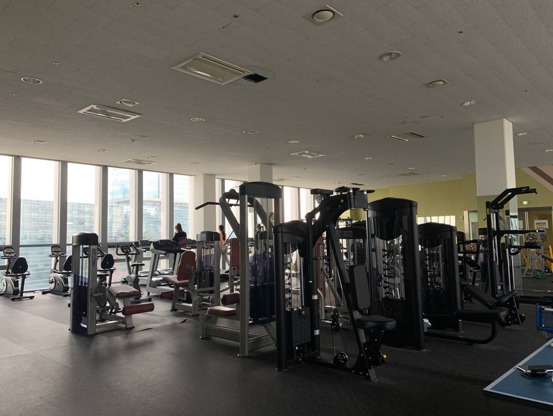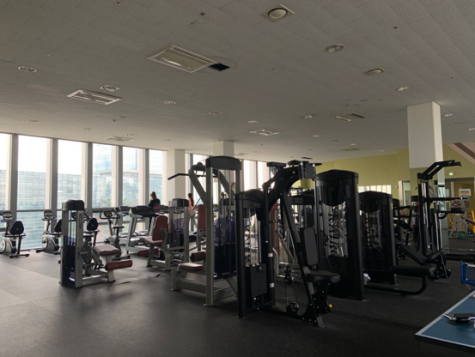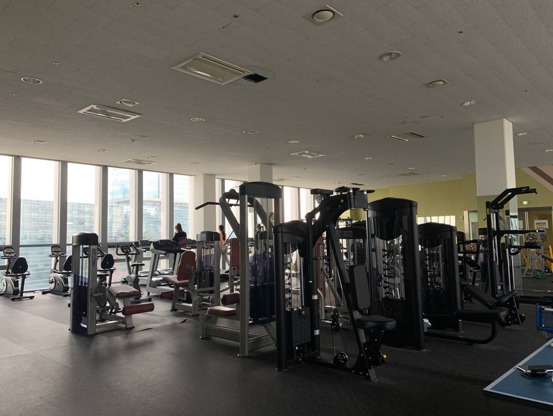 After being closed for 3 weeks, Dormitory-B Gym on Incheon Global Campus has reopened but with cautions in place. The opening hours are from 7:30 to 21:00. The gym, located on the third floor of Dormitory B, is now available to the members of the university community after Authorities were forced to close the facility in response to the Coronavirus pandemic.
In order to ensure the safety of all gym-goers, there are new rules that have been implemented; all visitors must sign in and have their temperature taken at the door, everyone must wear a mask at all times, and socially distance from one another. To encourage distancing between gym-goers, some equipment is unusable.
With all these precautionary measures in place, it feels like a secure place to go, but there are still some things lacking — there are no sanitary wipes with which to wipe down the surfaces of gym equipment, so be sure to bring your own.
Hand sanitizer can be found on the wall on the left side of  the gym, but the sink in the women's bathroom is not functional, so there is no option to wash one's hands after a workout.
There is rarely a moment when the gym is empty as students are eager to get back into the gym. This is the first opening the campus has seen in awhile since the pandemic hit Korea.
Classroom functions have transitioned to the online format and large group meetings are discouraged, so access to the gym brings an atmosphere of hope that the campus may be taking steps towards a normalcy many students crave in this uncertain time and opens prospects for the future.
Since the campus is constantly changing in accordance to the KCDC and Korean government Coronavirus response actions, the gym hours and accessibility are somewhat in limbo. For now, the sign to the gym is also unclear on its hours now it portrays hours of 9:00-21:00, but is actually unlocking the doors at 7:30.
The campus constantly sends out emails updating students on the situation, so be sure to look out for those emails to be informed on the status of the gym and other facilities on campus.
Incheon Global Campus is a multi-institution facility in Songdo with four international universities on site- University of Utah Asia Campus, Ghent University Global Campus, George Mason University Korea and State University of New York Korea.