UAC Cancels Fall 2020 Commencement Ceremony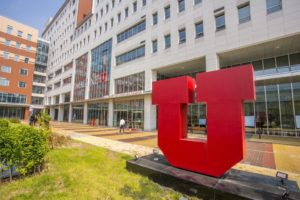 Out of an abundance of caution, authorities at the University of Utah Asia Campus in Songdo have cancelled all earlier-scheduled events for Fall 2020 semester. This include: Annual US Thanksgiving Dinner in December; Annual Alumni Banquet, currently scheduled for Saturday, December 5; and Fall 2020 Commencement Ceremony, currently scheduled for Friday December 4.
In an internal memo released by the University's Dean of Students- Dr. Randy McCrillis on Friday, September 4th, "As the University of Utah Asia Campus will be operating in Level Orange for the Fall semester, we must ensure that we are following all protocols which call for a reduced number in group gatherings and stricter social distancing guidelines."
Graduating students who had planned to participate in Fall 2020 Commencement Ceremony are encouraged to take part in Spring 2021 ceremony. The memo further indicated that "all students that graduated in Fall 2019, Spring 2020, Summer 2020, or Fall 2020 terms and for those that will graduate in the Spring 2021 or Summer 2021 are advised to look forward to Spring 2021 Commencement Ceremony.
Dr. McCrillis expressed his regret and disappointment as a result of the University's inability to host these annual tradition. He emphasized that the decision is in the best interest of students, staff, Faculty, UAC and Incheon Global Campus.
Reports reaching Songdo Chronicle at the time of filing this report indicated that other universities- George Mason University Korea (GMUK), Ghent University Global Campus (GUGC) and State University of New York Korea (SUNY Korea) are seriously considering cancelling all earlier-planned outdoor event for Fall 2020 semester.