IGC Will Not Change Their Decision Regarding the Increase of Dorm Fees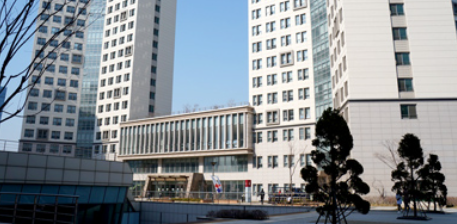 Due to the sudden increase of the Incheon Global Campus (IGC) housing fees, Student
Presidents from all schools in IGC and IGC Foundation officials assembled on May 6 to
discuss adjusting housing fees. After that, the IGC Foundation announced that they will
maintain housing fee normalization.
On May 7, the IGC Foundation sent an e-mail about housing fee normalization to IGC
students. They said that they have been keeping housing fees at discounted prices for the past
nine years. They said they kept these fees to offset the inconvenience to students due to a lack
of infrastructure around campus.
IGC Foundation said that decision of housing fee normalization is based on the
improvement of infrastructure around campus and the increase in foundation operating costs.
Also, they said that IGC was originally receiving financial assistance from Incheon city.
However, as IGC has expanded now, the city is no longer giving financial support. They said
that this decision has been discussed with all schools in IGC since 2019.
Furthermore, the IGC Foundation apologized for creating inconvenience of housing
process. Many students filed complaints about the inconvenience of IGC Housing's working
process. IGC Foundation said that the inconvenience occurred due to overworking caused by
COVID-19. They promised to improve the working process and resume various cultural
activities at IGC Housing.
The University of Utah Asia Campus (UAC) Student Council proceeded a vote to boycott
the housing application for 3 days in the Kakao group chat of UAC. However, voting results
for agreement did not reach two thirds (270 students) of UAC students. Thus, UAC Student
Council announced that UAC will not take part in boycotting housing.
Students are also concerned about the recent Labor Union Protest because it has been
disturbing the classes as well as degrading the school's reputation. According to the UAC
Student Council's announcement, the IGC Foundation responded that they are making efforts
for the procedure and settlement of the recent Labor Union Protest.