Trot Fever in Korea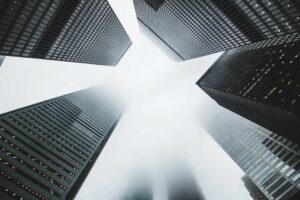 Trot, one of Korean popular music, is currently making its attempt to attract new audiences, one of which is the mobile generation. This is being done through a new way this genre had never tried before, public audition programs. Trot first originated from the mixture of different kinds of music, such as Korean traditional music, Japanese and American music, during the Japanese colonial era, and in the 1950s to 1970s, the mainstream was enthralled by this genre.
As time passed, trot began to be pushed out by new rising genres and was perceived as the old music we normally hear at CD shops in service areas. However, this music started to regain its attention starting in 2019, and the starting point of this phenomenon were the programs called Miss Trot, Mr. Trot, Hangout with Yoo, and so on.
Trot was performed in diverse ways by people from a diverse background through TV programs, and that made it possible to change the mainstream's perspective on this genre. Since the 70s, and until now, Trot has always been a genre that is very hard to understand and somewhat tacky for young generations to listen to. This was because trot has not made it possible for the younger generation to consume extensively. According to critics of popular culture, public audition programs "often broke the image of traditional trot and showed fusion trot, which had this genre expand the base to vocal music and folk song, thus helped break the mold and broaden its field".
The biggest factor that moved the mainstream's heart was the story and unique emotion trot narrates. A lot of pieces that came out during the early 1900s reflected the time of the Japanese colonial era and Korean civil war and, therefore, often tell the story of people who lost their beloved ones. The grip of poverty was also the topic often appears in this genre, while portrays the attachment between people and family. 'The Barely Hump' sang by one of the contestants, Jeong Dong-won, and 'The Story of an Old Couple in their 60s' performed by Im Yeong Ung in Mr. Trot had made a lot of young people shed their tears even though the lyrics and melodies were adapted from the story of the past. The tears came from the appreciation of the hardships and stories each contestant has gone through, and, thus, led to comfort and healing.
Recently, trot started to pay its attention to sharing this music with people from other nations. The new TV program 'Trot God is Here' aimed to spread the impression on Global scale this genre has by performing in other countries, such as Vietnam. The most touching moment among the episodes was when Vietnamese wept tears during the performances of the legends even though the lyrics were not in a language they can understand. This has shown that trot has its strength of feeling people's wounds, touching their hearts, and sharing their sorrow with others.
Currently, Covid-19 has bruised people across the globe, and people are physically and mentally suffering from it. It is a very hard time for everyone living this moment, and people are seeking their ways to release the pressure and get healed. However, trot has been telling us that we can get over it, and because we overcame those hardships, we could still listen to this music and inherit the stories of that time. It is time for new generations to acknowledge that not only other genres in K-music are precious, but also trot is a legacy Korean people endeavored to inherit and, therefore, is a communication between past and present of the whole community.