IGC students demand for online ID card due to the inconveniences of physical one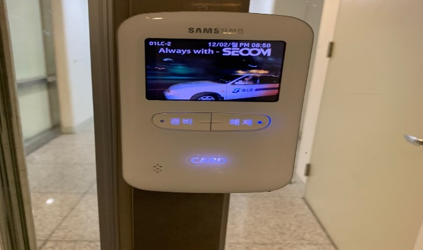 In Incheon Global Campus (IGC), a huge campus consists of five foreign universities located at Songdo, Korea, students use the physical ID cards to enter several places. Recently, numerous students have expressed the inconveniences and demanded for the digital ID cards.
 Most students have pointed that the current card is easy to lose. Hyobin Joo, a junior at UAC, said that the expense to reissue a card is pricey for students. She added, "If students could use the online ID card through smartphones, the likelihood of losing the card and a cost burden will be reduced.
Inhyuk Lee, a freshman at George Mason University Korea, has mentioned the benefits of online ID cards when using it at the dormitory office, demanding the replacement. He said, "It would be efficient not only for the students but dormitory office staffs to check the owner of packages through the online ID card."
Summer Lee, a junior at UAC, said that the plastic ID card in a wallet is not recognized well on the card reader device. She said, "I prefer online ID cards to the physical one since it is quite cumbersome to take out an ID card out of many others."
Vy Tryan, a junior at FIT Korea, said, "Lots of students want to go outdoor hand-free, not having to carry a wallet or bag, so online cards will solve the inconvenience." She also stated that online cards can help to reduce plastic, which is eco-friendly.
Administration affairs team and IT center of IGC Foundation take charge of dealing with several demands from the campus students. Faculties of IGC Foundation have responded on the issues of ID cards.
Hyunmin Lee said, "Working on the mobile ID card is now in progress, and the test operation of a new system is going to be executed by the IGC foundation faculties next year." He also added that if the response is good, the center will make mobile cards for students after reaching an agreement with five universities.
Mieun Hong, an employee of IGC administration department, said that her team members have been working on funds securement for the test operation. "IGC Foundation faculties have positive views on the online ID cards", she added.
IGC students are welcome to express the dissatisfactions of the campus. If students call 032-626-0525 first, a person on the phone will put them through to the department in charge since the team in charge may vary depending on the type of demands.