Dr Todd Kent is stepping down as UAC's Chief Administration Officer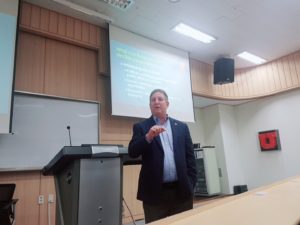 Songdo Chronicle has reliably gathered that Dr. Charles Todd Kent is stepping down from his position as the Chief Administrative Office and Dean of Faculty at the University of Utah Asia Campus, effective February 1, 2020.
Dr. Kent is resigning to pursue his life-long passion for American politics and to stand for election to the United States House of Representatives in Texas' 17th congressional district.
Todd as he is called by faculty and staff has been an important addition to UAC for his outstanding service to the University of Utah and leadership of the Asia Campus during a time of unprecedented growth and success.
Reactions to follow soon. Watch this space