UEFA Champions League Final Preview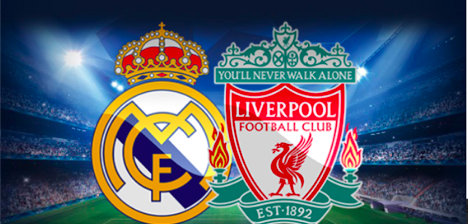 UEFA Champions League Final Preview
writer: Joshua Na
The Champions League final match – the biggest and most important event of the European soccer calendar – will be held on May 27th at 3:45 AM in Kiev. The approaching game, featuring Real Madrid CF and Liverpool FC, has aroused tension and excitement among fans of both teams. In order to predict the results of the thrilling match, this article will discuss the key points, the predicted lineup, and the expected score of the final game.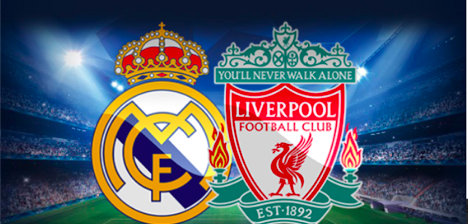 There are several key points to look out for in the match. The first key point is a clash between the two class forwards: Cristiano Ronaldo and Mohamed Salah. At the beginning of the season, Ronaldo experienced an extreme slump, scoring only four goals out of 12 games. However, the Portuguese international gradually gained back his form over time and has recently shown sensational performances. He has currently scored 15 goals and made three assists in UCL, resulting in a total of 43 goals and eight assists in all competitions. In comparison to Ronaldo's significant reversal, Salah has maintained his phenomenal form throughout the season. Salah netted 31 goals and made nine assists in the league, in addition to ten goals and four assists in UCL. As both players are in their best condition, their performances can tremendously influence the outcome of the game.
The second match point is the instability of Liverpool's defenders: Dejan Lovren and Trent Alexander-Arnold. Lovren has been continuously chastised by numerous soccer experts and Liverpool fans for his unsteady defense skills. While Arnold – the 19-year-old British right back – has developed massively this season, he has frequently shown lack of experience in big games. Liverpool's shaky defense leaves the team vulnerable to attacks and goals from Ronaldo.  
Predicted Score: Real Madrid 2 (LOSE): Liverpool 3 (WIN)
Madrid, owning 12 titles and recently winning two consecutive Champions Leagues, is undoubtedly one of the strongest teams in UCL. Thus, it is aiming for a third consecutive victory in Europe's most prestigious soccer tournament. In terms of its squad, Madrid is superior to Liverpool due to its many world-class players. However, Liverpool is well-coordinated under the lead of its manager, Jurgen Klopp. Liverpool's attack trio – Mane, Firmino, and Salah – are also as strong as that of Madrid's. A miracle can certainly occur like it did in the 2005 match in Istanbul, provided that defense players show a solid performance. Moreover, as the final is a single round match and Jurgen Klopp has proven to be strong against Real Madrid, Liverpool may seize its sixth UCL trophy.
Seung-Hui Huh, a Madrid fan at Imperial College London, anticipated that "although Real Madrid is objectively stronger than Liverpool, Liverpool's tactics are so suited for single round matches that Real Madrid can not guarantee an easy win in the Champions League final. The match will depend on how quickly Real Madrid can adapt to Liverpool's tactics. Liverpool tends to overwhelm opponents in the beginning but loosen up towards the end of the matches. As long as Real Madrid defends Liverpool's attacks in the beginning, it has a higher chance of winning the trophy."
Stuart Read, an ardent Liverpool fan in Praha, predicted the victory of Liverpool. "First, our front three players possess a quick pace. Real's defense is slow. Secondly, we have the best fans in the world. Just like it did in Istanbul, the match will feel like a home game. Thirdly, Klopp's Dortmund side thrashed Real in 2013. He knows how to beat them. Fourthly, Real is too arrogant. They may regret wearing their number 13 t-shirts after their semi-final with Bayern. They are disrespectful. Lastly, luck. Klopp says you need it. Liverpool has had it so far. Our name is on the cup!"
As both teams are eager to lift the UCL trophy once again, it is worth to watch the nerve-wracking conflict between fans of Real Madrid CF and Liverpool FC. Regardless of the final results, the match between the top European teams will be awe-inspiring. Do not miss the game on May 27th at midnight.