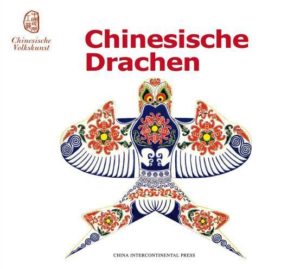 Being a country with rich culture, there are plenty of spring activities in China. A cycling event, magic show, music festival, flower exhibitions and cultural performances create a tourism feast across China in spring. With the wind blowing over the branches over and blossoms flying in the air, spring represents a season of flowers. Since ancient times, spring was celebrated by the poets. For example, a Tang Dynasty poet Meng Hao-ran once said in his poem Spring Dawn
" ,Slumbering, I know not the spring dawn is peeping.
。But everywhere the singing birds are chirping,Last night I heard the rain dripping and the wind weeping.
。How many petals were now on the ground sleeping."
One of the spring activities popular among Chinese people is traveling to see the spring flowers at weekends and on public holidays. .A variety of flower exhibitions will turn the city into a sea of color, including a peony festival at the Luoyang Peony Garden, a rhododendron festival in the Garze county, a cherry flower show at Wuhan University, a peach flower display at Nyingchi county, a wintersweet display in Nanjing, and etc.
Let's pick four places for you to take your family go on  a trip to China in a nice spring time
Luoyang, Henan province
"唯有牡丹真国色,花开时节动京城" (Only the peony is really a national beauty with its bloom shocking the capital)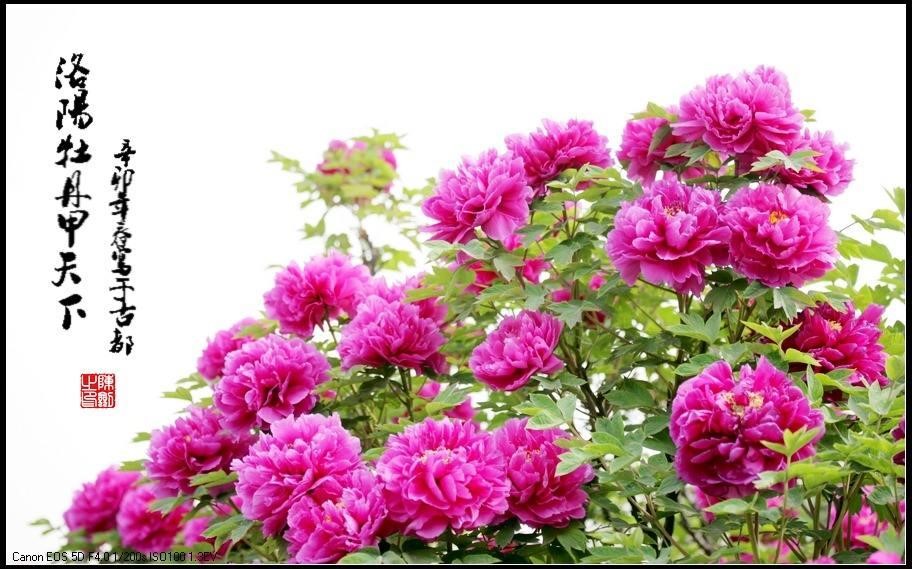 A pink peony flourishes best at the Peony Garden in Luoyang,Henan province. Peony, a unique flowering plant, is known as the national flower in China. In spring, Chinese people go to Luoyang to appreciate the peony flowers. If you want to sense the elegance of peony, you should visit the home of peony.
2. Garze county, Sichuan province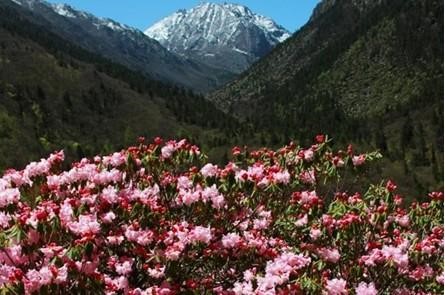 If you are living in the southern part of China and looking for a beautiful place to visit in Sichuan province, Daocheng Yading is a good place to go. It is a national level nature reserve with a mountain sanctuary and major Tibetan pilgrimage site. There is a rhododendron flower valley in Yading, so you can avoid being in a crowd and appreciate the beauty of rhododendrons. Colorful flowers, green fields, blue sky and white cloud, that is the paradise in the human world.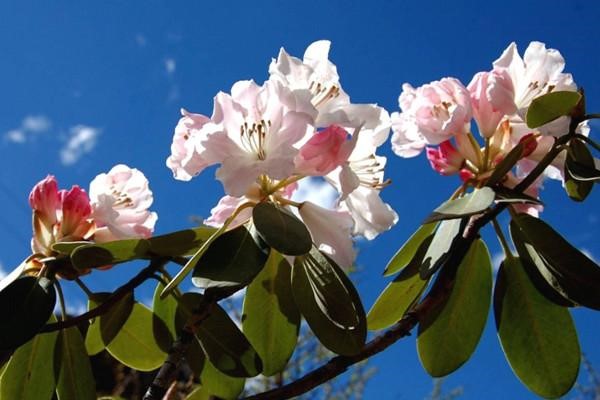 3. Wuhan University, Hubei province
As one of the most beautiful universities in China, Wuhan University is a perfect destination for flower-lovers. When the cherryblossom blooms, plenty of visitors flood into Wuhan University to see the flowers and take pictures.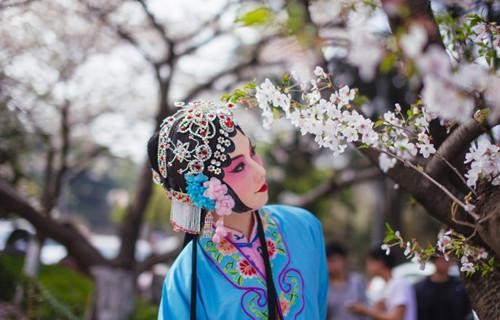 4. Nanjing,Jiangsu province
Nanjing is a historic cultural city in China and has won the hearts of many scholars and men of letters. The flowers here are worth watching.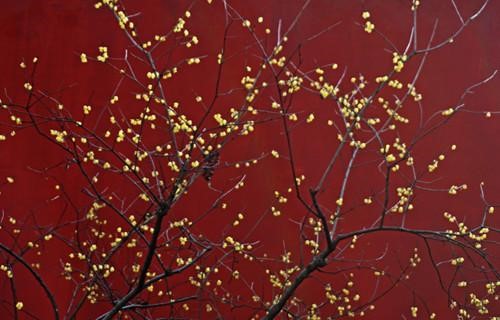 Several wintersweet look beautiful against a red ancient wall.There are yellow, white, purple and pink wintersweet. People living in Jiangsu province go to the Nanjing International Wintersweet Exhibition to enjoy the natural beauty of the world. In addition, other spring activities are very popular in China including strawberry picking, an acrobatics and magic festival, kites flying and grass music festival.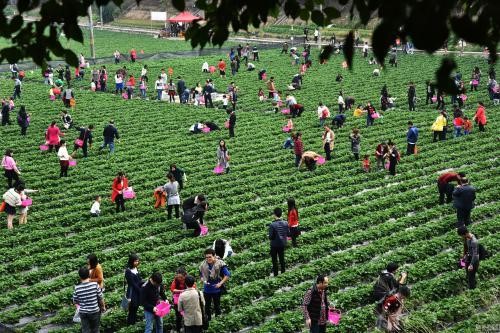 Written by Liu Yucheon