Major Info Session for UAC Communication Freshmen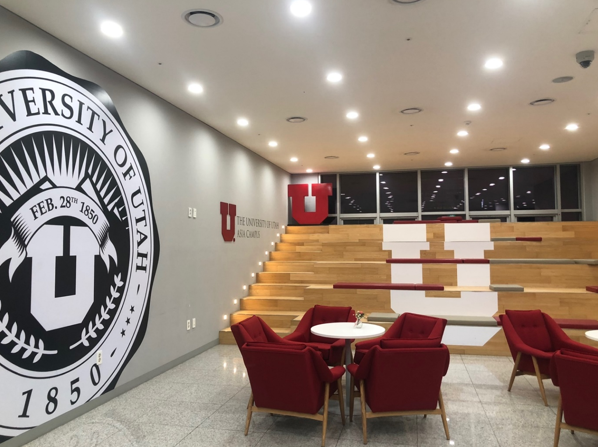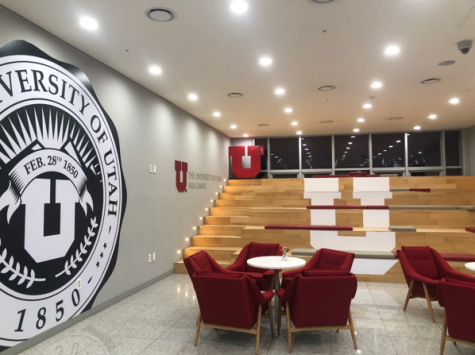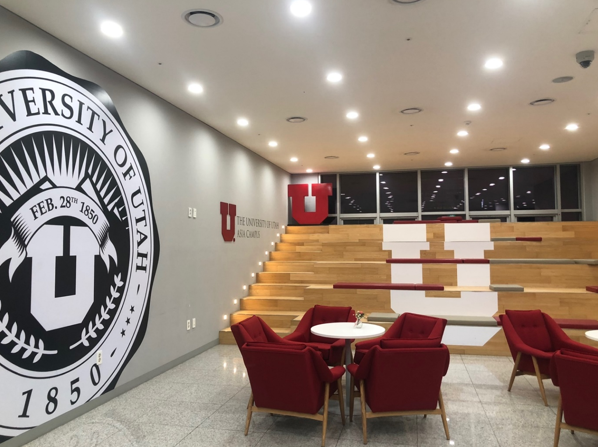 The Academic Advising Center (AAC) at the University of Utah Asia Campus (UAC) held Communication Major Info Session for freshmen. It was hosted on the third floor of the UAC building at noon on October 6.
Three peer advisors made a presentation online due to the Covid-19. The session explored general information and emphasis on communication majors, faculty members, academic requirements, degree audit, and course registration.
According to Jaewook Jung, a communication departmental student representative, the peer advisors delivered the useful information that freshmen students needed to know concisely and simply.
"It was great that new students could receive academic information related to their major without much burden," said Jaewook.
"However, I think it would be better if the method of delivering a presentation was based on students' opinion," added Jaewook. He suggested accumulating data with information that many students are curious about through a survey in advance.
One anonymous freshman majoring in communication stated that he learned practical information especially regarding course registration in the session. "As a new student in college, I needed academic sources," he said.
"Since my first semester of college turned into online courses, I was confused about missing the basic information related to my academic requirements," stated the student.
He recommended the peer advisors to include the information needed in case of a problem next time. "Also, explaining it in the students' point of view will make the presentation more understandable."
Moving on to the communication peer advisor Seoyeon Kang, a sophomore at UAC, she stressed that there was a lacked student engagement in the info session.
"I could not tell if the new students were listening to me well or not because I was talking to the camera and I could only see their names. Also, I do not think it was a good circumstance for the students to say something," she added.
Kyouhee Han, another communication peer advisor, agreed with Seoyeon. "Since it was an info session, I was in a position to deliver information. But I could not see the faces or facial expressions of the joining students," noted Kyouhee.
"Therefore, I could not know if the students understood what I said or they needed more explanation," stated Kyouhee.
She emphasized that the peer advisors will try to improve this student engagement problem next time to give freshmen a better description of academic details.
Alexis Choi, a UAC communication advisor, watched the three students' info session in person on Tuesday. Contrary to the peer advisors' feedback, she complimented them on their presentation.
Alexis highlighted that "The students finished the presentation well as they prepared without getting nervous."
According to another UAC advisor Heidi Kim, more freshmen students will join this major info session if it will be held in-person. "Since this is the first time AAC did the academic conference online, it is natural not to be familiar with the whole process."
"But based on this experience, peer advisor students will learn a lot and it will help them improve the quality of the upcoming events," argued Heidi.
To continue with, all peer advisors majoring in different departments joined the in-person meeting on October 13 at the UAC building. They gave feedback on the Major Info Session of last week to enhance the progress of it for the next semester.
AAC at UAC supports the undergraduate community through collaborative and comprehensive advising services as students explore, navigate, and graduate. The staffs are two advisors, Heidi Kim and Alexis Choi, and nine peer advisors for each major.
Established in 2014, the University of Utah Asia Campus is in Songdo, Incheon, South Korea.
UAC consists of five undergraduate degree programs, including Communication, Film & Media Arts, Psychology, Civil & Environmental Engineering, Urban Ecology, and two graduate degree programs, including Master of Public Health and Master of Biomedical Informatics.