International travel during a pandemic- what you need to know before leaving Korea (1)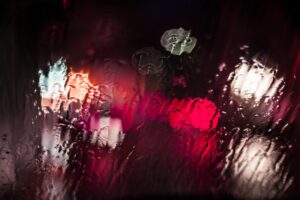 The impact of COVID-19 pandemic on international travels is deep and all-encompassing. This article focuses on the essentials- what you need to know before you travel out of Korea. As you are aware, restrictions on international travel has been lifted but all necessary safety precautions remains in place.
To start with, an international travel guide does NOT exist. Across different continents and within sub-regional blocs, rules regarding quarantine, covid-19 test, tracking and tracing and government's restriction polices vary significantly. For example, while strict self-isolation rules, including downloading T&T app. apply in Northeast Asia; across North America and Western Europe such measure are more relaxed. In large portions of the United States, wearing face-covering is required but not mandatory. However, in South Korea, individuals without face-masks in public places are liable to pay up to $100 fines.
If you plan to return to Korea, new immigration rules necessitates securing a re-entry visa before travelling. According to Korea Immigration Service website, "As of June 2020, foreign residents seeking re-entry into the Republic of Korea (ROK) after departure from the country are required to obtain a Re-entry Permit…"
A Re-entry Permit can be obtained at any Jurisdictional Immigration (branch) Office across Korea. You can apply in-person without making prior reservation to Immigration. Application can also be made at ports and airports regardless of jurisdiction. For more information, call Immigration Contact Center at 1345.
In addition to a re-entry visa, "a medical certificate, (doctor's note or covid-19 test result), issued by a local medical institution (from anywhere you are coming from) is required upon re-entry into the ROK in accordance with Article 30 of the Immigration Act." Please note, test result or doctor's note must be within 48 hours before your arrival in Korea.
Before booking your flight, investigate the entry requirements, if any, of your destination country. Although the general advise is to embark on only essential travel, "essential" is best defined by each individual. If you plan to visit any country within the European Union, the Commission has adopted a common mapping system based on a color code (green, orange, red, grey), common criteria for member states in deciding when to impose travel restrictions and common testing and self-quarantine rules.
If you are heading to the United States, the system within the US allows each state to legislate on what is required for re-entry. While no restriction is in place nationally, you need to know a bit about what rules apply in your destination state.
To Be Continued