Exclusive interview with UAC Students' Council President Eui Young Jung on plans, prospects for Fall 2020 Semester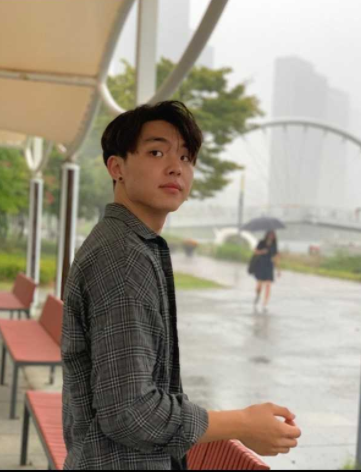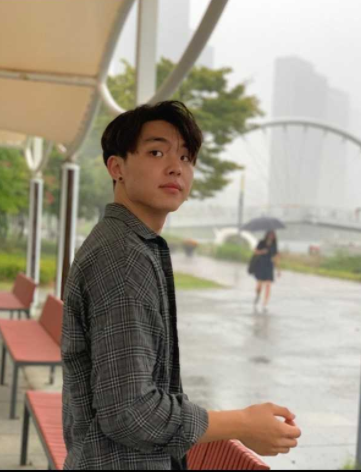 In an exclusive interview with UAC Students' Council President, Eui Young Jung, SongdoChronicle (SC) explored his plans and prospects for students of University of Utah Asia Campus this semester.
Question 1: SC– Lets begin with you, tell SC about you?
Reply: Eui Young Jung– So I was born in South Korea but I have spent my life in South Africa. I was educated and raised in South Africa where I took part  in numerous sports, the main one being rugby. I had a keen interest on the scientific studies of the human mind and decided to pursue a degree in psychology. I came to Korea and The UAC provided me the perfect opportunity to learn my roots as a South Korean as well as receiving a high quality education in psychology. I plan to go to the U of U next spring or fall and hopefully progress my education to a graduate school level. I plan on acquiring a PhD in the upcoming future.
Question 2: SC– How does this pandemic affect you?
Reply: Eui Young Jung– Well, how it impacts me personally is that it is very difficult to make the students come to the campus to network or socialize due to them being afraid of the virus, or going back to their homes. Clubs events and other collaborative activities are canceled or modified to be online so the interpersonal connections aren't satisfactory. Also the gyms are closed so it's difficult to find a different medium to keep fit.
Question 3: SC- Although this semester is only two weeks young, how is your presidency so far?
Reply: Eui Young Jung–  Yes, I've been super busy organizing the team! We got all the members ready and are planning to maintain transparency to students. So, we are planning on sending bi-weekly reports and holding town-hall meetings where students can ask questions. All in all, I've been super busy but with a good team, i think it is manageable.
Question 4: SC- Who is in your team?
Reply: Eui Young Jung– We have Young Ho Son (Vice President), Seyoung Anna Jeong (Events Director), Sunwee Mike Park (Chief of Staff), and Wona Kim (Finance Director)
Question 5: SC- Tell us a bit about your main plans for your term as president?
Reply: Eui Young Jung– Sure thing! We believe that the most important thing about Student Council is transparency. We want students to know what, how and why we are basing our decisions on. We want to be the voice of students and believe that students deserve to make their voices heard; and deserve to know the logic of our decisions. we also want to be a data-driven Student Council, where we make our proposals or decisions on data, so that we can back up decisions with plans of action. We can gather this by gathering student's thoughts and opinions and further research on any matter. Each of our members serve a unique role. We have planned the long term, short term and immediate goals for the student council as a whole, but also for individual members as Student Council.
Well, we also want to create an atmosphere among students where we provide the opportunity to close the bridge between existing students and new freshmen. We plan to do the same with the Faculty and students. We wanted to provide fun-student, spirit-building events to spread the Utah pride. However, due to covid-19, we have to be aware of event planning guidelines sent by the campus and it sure did slow down the progress of these plans. There also have been students who are unsatisfied with the online lectures that the campus provides. They believe that online lectures is inferior and thus don't need to pay full tuition fees. We are currently gathering data for this request and doing background research in order to write a proposal to our Dean of Facility and the Dean of Students.
Question 6: SC- What are the main issue(s) UAC students are worried about?
Reply: Eui Young Jung– The students have the most concerns regarding tuition reduction ever since the UAC decided to move their lectures online. They have voiced their concerns where the education quality isn't equivalent and there are various other Korean universities giving refunds and discounts. We are currently doing research on the matter and are on the way to writing a proposal to our leadership, our Dean of Facility and Dean of Students. Another concerns is that the freshmen that came in this semester and last semester haven't had opportunities to meet and network with their fellow classmates so we are thinking creatively to ensure the needs are satisfied and are planning on holding the events soon.
We plan on creating a centralized  source of information regarding UAC, for example our leadership positions. We want anyone who reads the information to know the general information about what, how, who the positions serve. This goes same for the various clubs in UAC where anybody should have a general idea about what the following mentioned.
Well, I believe that there are facilities that students aren't taking a part of such as the gym or certain rooms around campus. But I believe that the world is losing from this pandemic more than they are gaining and I believe that the campus is doing its best to maintain their level of quality through these tough times. When students have a problem with the quality of education being moved to the online platform I think it shouldn't a problem about the amount of tuition they pay but rather a problem on a smaller scale with specific professors. I understand the frustrations and difficulties the students face and well work as hard as we can to stand for the majority of the students voice.
Question 6: SC- What are your plans for the future of Students' Council
Reply: Eui Young Jung– We are very excited about the semester ahead and with a great student council team, the future we envisioned doesn't look too distant anymore.