Low attendance mars UAC's Student Council town hall meeting
By Hyunwoo (Henry) Lee & Nathan Park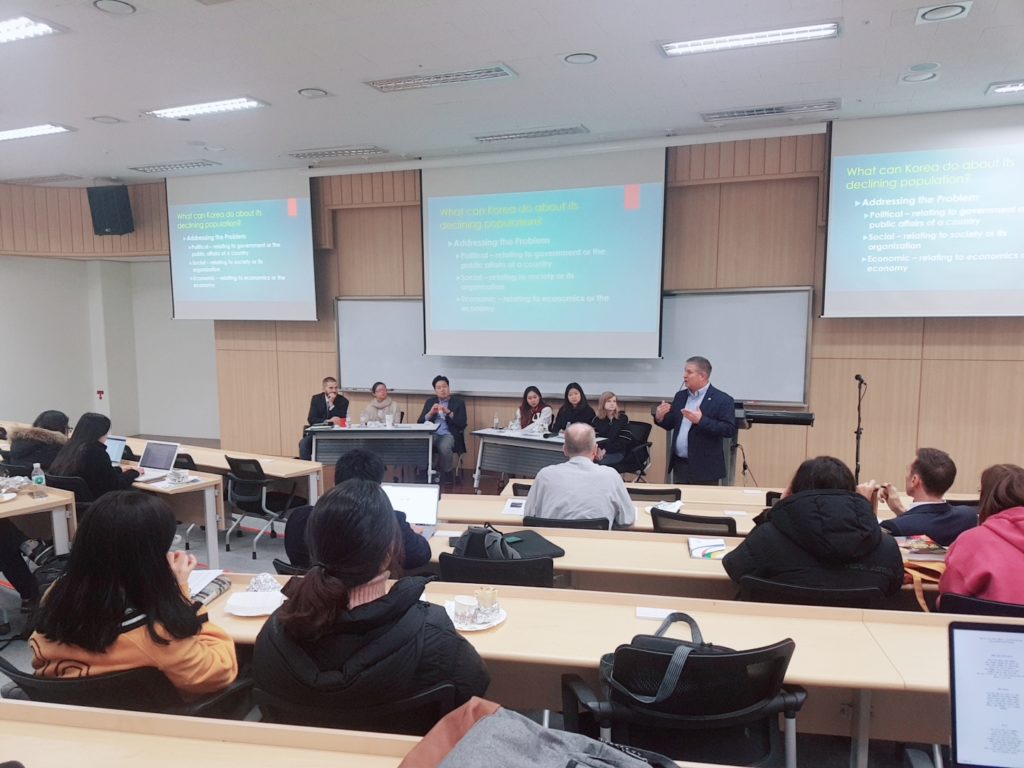 SONGDO – The University of Utah Asia Campus Student Council (UACSC), in tandem with staff member Kevin D'arco, hosted the school's first Town Hall meeting of the 2019 Fall term on the 16th of September from 12PM to 1PM. Despite this, low attendance numbers threaten the effectiveness of the programme regardless of UACSC's proactive stance on the matter.
During the Town Hall, Dr. Randy McCrillis, Dean of Students of the University of Utah's Asia Campus (UAC), personally addressed concerns fielded by the audience. Students were provided the opportunity to provide questions and concerns beforehand directly to the Dean's Office.
However, there are growing concerns that these responses land on empty ears. "It was honestly pretty dead." stated one student (who has requested to remain anonymous). "There were only 15 students, and the rest were staffs [sic]." "There was this other seminar going on right next door."
The lack of attendance can seemingly be attributed to an overlap of events. Over-scheduling seems to be a large issue for many students (particularly so during lunchtime), and students are forced to choose between going out for food and attending one of the many workshops and lectures.
Many topics were covered during Town Hall, some of which were repeated answers to questions already fielded in the past. Issues regarding the transparency of tuition (and the legality of the disclosure of detailed information), a still-missing printer for the Urban Ecology Department, and a new table tennis set to replace the broken billiards table were among the more heavily-discussed items on the agenda.
As these topics have all been discussed rigorously in the past, it remains to be seen whether the information can be effectively disseminated to the rest of the student body.
Hosted twice a semester, Town Hall was created by the previous Student Council as an open forum for faculty and students that looks to resolve various student concerns and bring about potential new ideas and plans.