Choosing which university to go to is one of the most important decisions in life. I want to let you know how to make that important decision more straightforward. I am not merely writing a promotional article. I can only say that if you decide to go on to the University of Utah Asia Campus, you have made the most important decision in your life. Initially, the reporter learned to write articles for neutral and write articles based on objective facts. So I hope you know that my article as a journalist is not an article to promote the school. I want to help you make the right decision.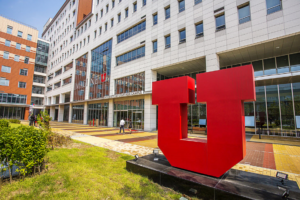 I am not asking you to go to this place because of the title of the university with the most extended history in the western US.
The University of Utah achieved the Top 100 in the World University Ranking for several years in a row, and I am not asking you to go to this place. You can become a history of this school. You can develop this school, and as a member of this school, you can study for your dreams. I will not persuade you to explain the situation that you do not see right now. I will let you know what will happen when you enter the University of Utah Asia campus.
The University of Utah Asia campus is located in Songdo, Incheon, but it is an American university. Of course, all members of the school use English. It is where students, faculty, and professors with various backgrounds live.
If you are an international student who is not a Korean, you may wonder what life is like in this place. I briefly and inevitably tell you that the school you wanted was the University of Utah Asia campus. You can live like a friend to faculty and professors and talk sincerely about your life. The education system is also excellent. There are a variety of positions for you in the school. By utilizing the advantage of being proficient in English, you can perform various roles as a school member. You may be given the opportunity to see what your leadership is like.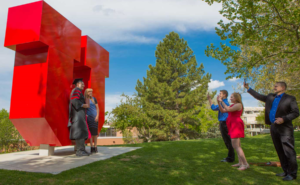 If you are an educated student in Korea and are now studying the University of Utah University Asia Campus to enter college, I would like to tell you to apply to this school before it is too late for you to apply. This school is an American university. It is composed of education and system different from Korean University. Unlike the Korean system, which is an environment where strict hierarchy is complicated to express opinions, all the events in the school are open to students. Therefore, every member of the school is working every day to build policies and systems for students.
A common concern among international and Korean students is the tuition fee. It is natural to doubt whether it is worth paying enough money to attend school. I also thought about it. However, there is a perfect system in the school that can resolve the doubts. It is a scholarship system. Every university has a scholarship system. However, the point is how many scholarships are offered. I tell you confidently. The University of Utah Asia campus has a variety of scholarship programs, including a scholarship system that allows you to work on campus, a scholarship system that can be concurrently approved, and a scholarship system that will enable you to submit essays and documents. I want to ask you. Do you not wish to be a student receiving a scholarship from an American university? Your worries disappear as you enter this school.
Another common concern is that the University of Utah Asia campus has a short history. I will summarize this concern in a word. Students at the University of Utah Asia campus receive American college education and graduate from the University of Utah. In other words, the diploma does not distinguish between the Salt Lake City campus and the Asia campus. Senior members cannot make your dreams come true. If you have any idea of prioritizing the reputation of the seniors without trying to achieve your grand vision, don't try to enter here.
I also know that there are many negative assessments of the University of Utah Asia campus. However, I am confident. Students at the University of Utah Asia campus are never ordinary students. Students at the University of Utah Asia campus are now writing history. If you want to write your name on a page of history, stop worrying and enter this school.
Written by Mitch Shin